Complete Picnic Kit for 2 - Gift Set
Regular price
€199.00 EUR
Regular price
Sale price
€199.00 EUR
Unit price
per
Sale
Sold out
Products worth 216,90 EUR
Ready for picnic like never before 

Here is a gift box entirely made with picnic wine accessories. We are so happy to introduce you to our selection of items we always pack during summer time and bring with us after work or on holiday. We are absolutely convinced you have friends, couples, family members who love spending time outside and drinking wine in the nature. The only item still missing is wine, with or without alcohol. But you can decide that on your own add it on top, be it from our website or from any other wine shop you like.
What is inside the complete picnic kit for 2: 
Pointer Wine Glass - Crystal White
Pointer is a real wine glass designed specially for picnic use, replacing disposable cups once and for all. The innovative product combines the properties of an elegant wine glass with the practicality of a metal pin inspired from the shape of a tent peg.
You can pin Pointer Wine Glass - Crystal White to the ground and finally enjoy wine when sitting in the sand at the beach, on the grass in the park or in the snow during your ski holiday, without worrying that your wine glass will tip over at the first wind blow and spill all over. 
2 glasses come packed together in an easy-to-transport box.
Kywie - The Wool Wine Cooler for White Wine
This unique cooler made of sheep skin really keeps your white wine cool, better than any other materials in the world, despite the counter intuitive feeling of warmth the wool might give you. It is lightweight and foldable, protects your bottle and fits in your hand perfectly. Convenient both at home and on the go.
Recycled Cotton Blanket 
Our picnic blanket is a wonderful accessory to comfortably sit on in the grass and when the picnic season is over, it will keep you warm also for that last glass of wine on the terrace or on the couch during winter months. It is made in Italy of 100% cotton, out of which 60% recycled cotton.
Corkey, the keychain cork screwer
Corkey is an elegant solution to open any bottle of wine, anywhere - because Corkey always dangles ready for use on your key ring. It works very simple: you keep the cork of the last bottle as a reminder on the Corkey screw and use it for opening the next bottle. In this way you will always have a nice reminder on your keychain. It is handmade in Germany out of 100% stainless Steel. 
***
The Pointer Gifts Collection is a product series we designed for wine lovers with exclusive taste. If you are searching for a truly unique gift, this might be the right place for you. Each gift set consists of a selection of our finest products, carefully placed in a special gift box. 
In an attempt to reduce wasteful packaging, our Gift boxes are made from natural materials and can be reused either for a future self packed gift or for storing objects at home. The filling material is harmless and can be easily reused or recycled. 
Contents
Glass
1 x Pointer Wine Glass Crystal White Set (2 glasses) - 35 cl

Accessory 1

1 x Recycled Cotton Blanket - 140 x 180 cm
Accessory 2

1 x Corkey Cork Screwer
Accessory 3


1 x 

Kywie White/Rosé Wine Cooler

Box
Cardboard Gift Box L - Black
Filling

Shredded Cardboard

Dimensions
| | |
| --- | --- |
| Length | 360 mm |
| Width | 435 mm |
| Height | 93 mm |
| Weight | 3 kg |
Shipping Costs

We ship worldwide from our HQ in Berlin, DE. Our shipping costs are added on top of your total value, depending on the total weight of the items you have purchased. Shipping within Germany starts at 5.4 EUR. Please check our Shipping Costs page for more details about each possible shipping destination.
How to open

Carefully place the gift box in front of you with the sticker side up. Open the lid by pulling it out from the bottom edge. Read our thank you card and check the products out. Enjoy!
Packaging

Our gift boxes are made from natural materials and can be reused either for a future self-packed gift or for storing objects at home. The filling material is harmless and can be easily reused or recycled.
How to recycle

A Pointer Wine Glass set consists of 100% recyclable materials, out of which only 10% plastic. All used materials can be separated and recycled individually. Recycling wine bottles is the way forward and it doesn't take much effort. As for all the other accessories, consider giving them a second life before throwing them into the designated bins.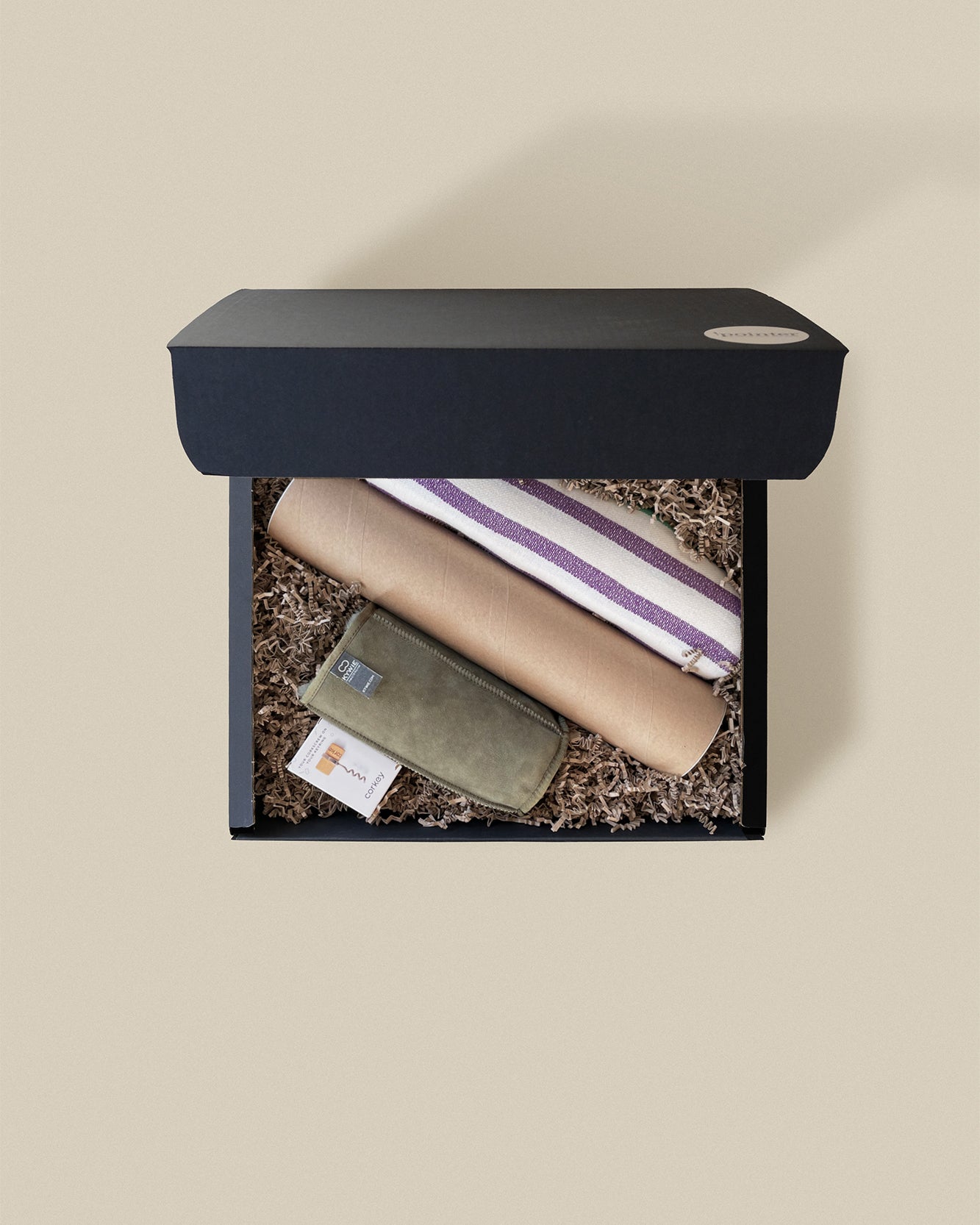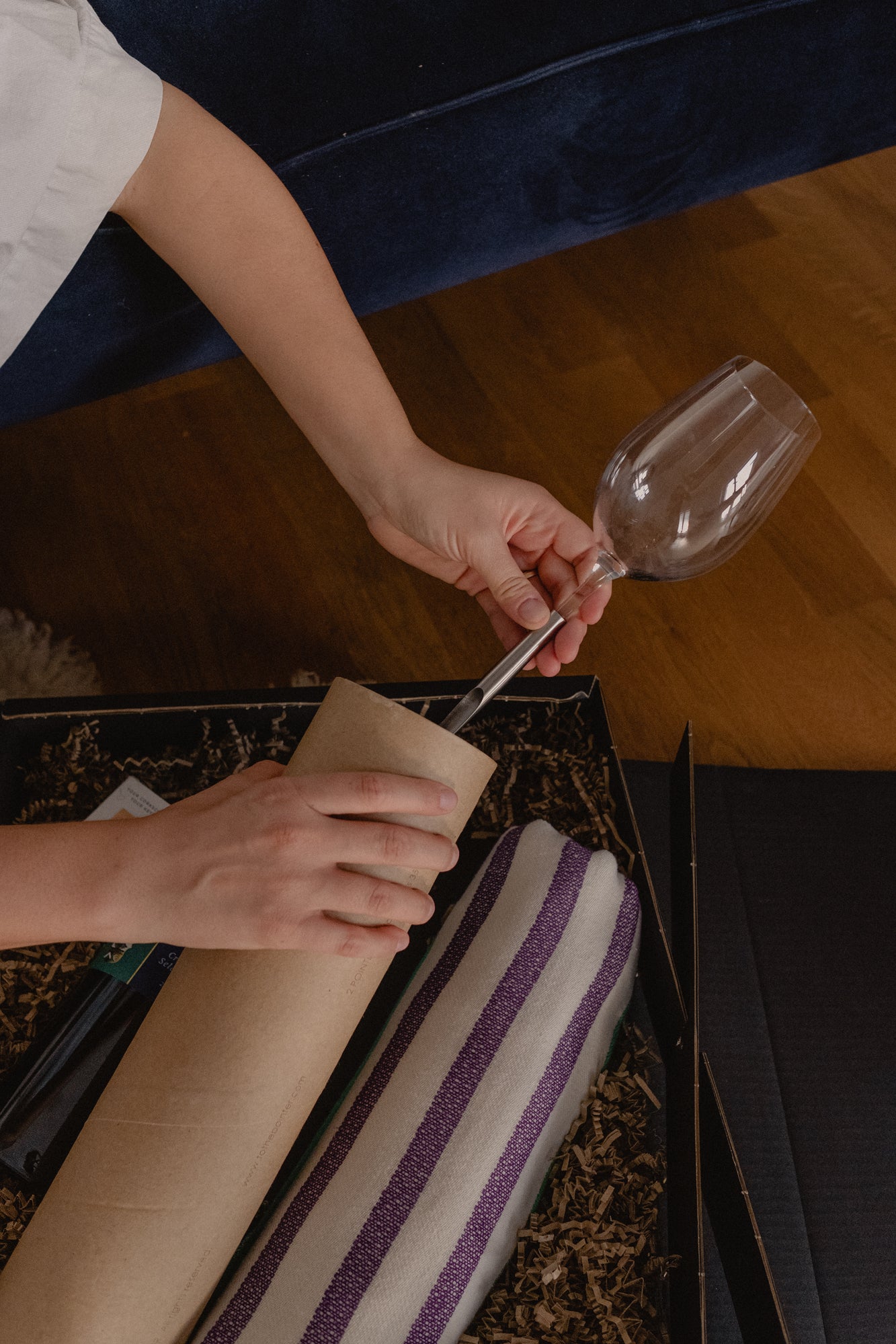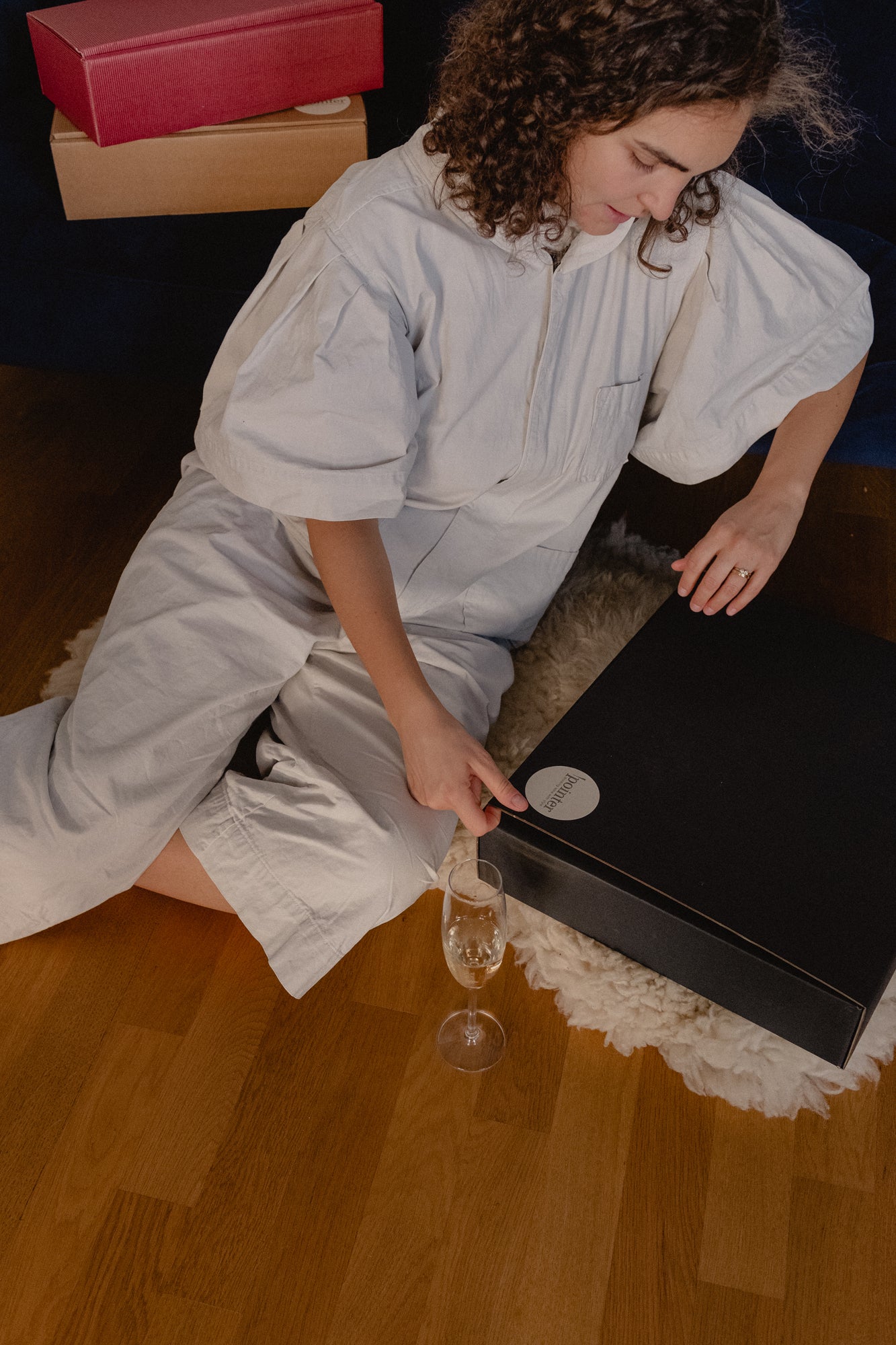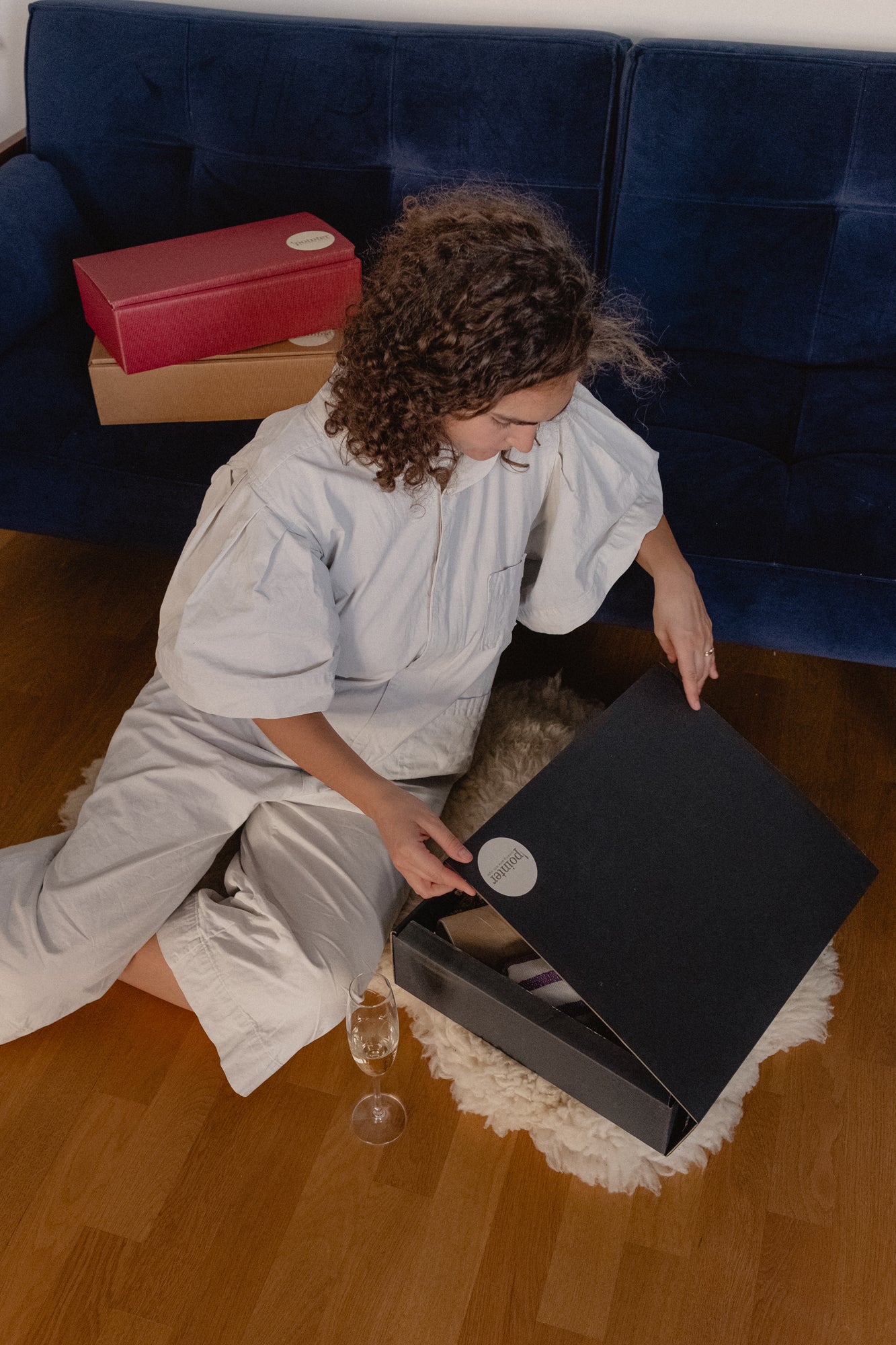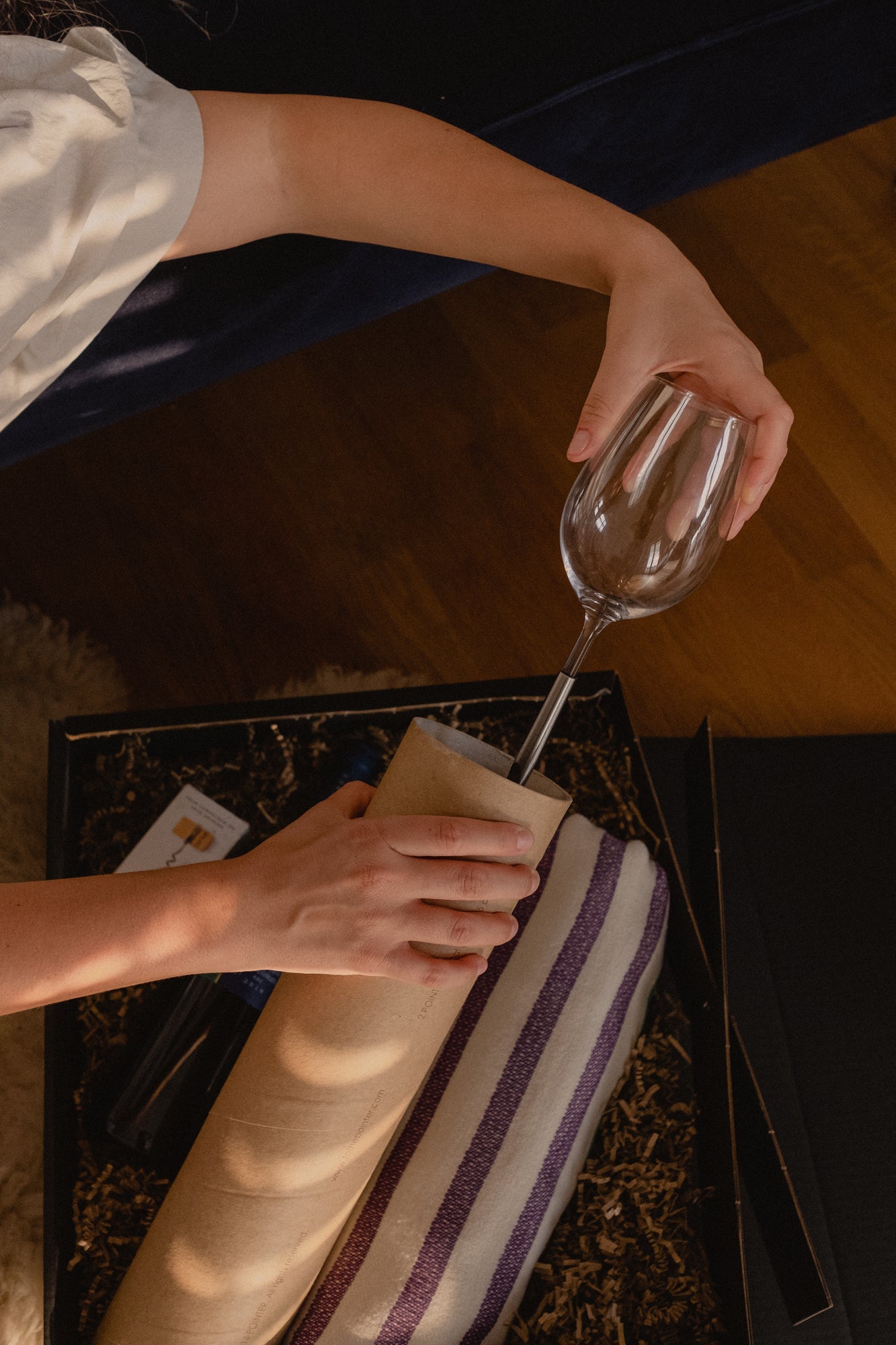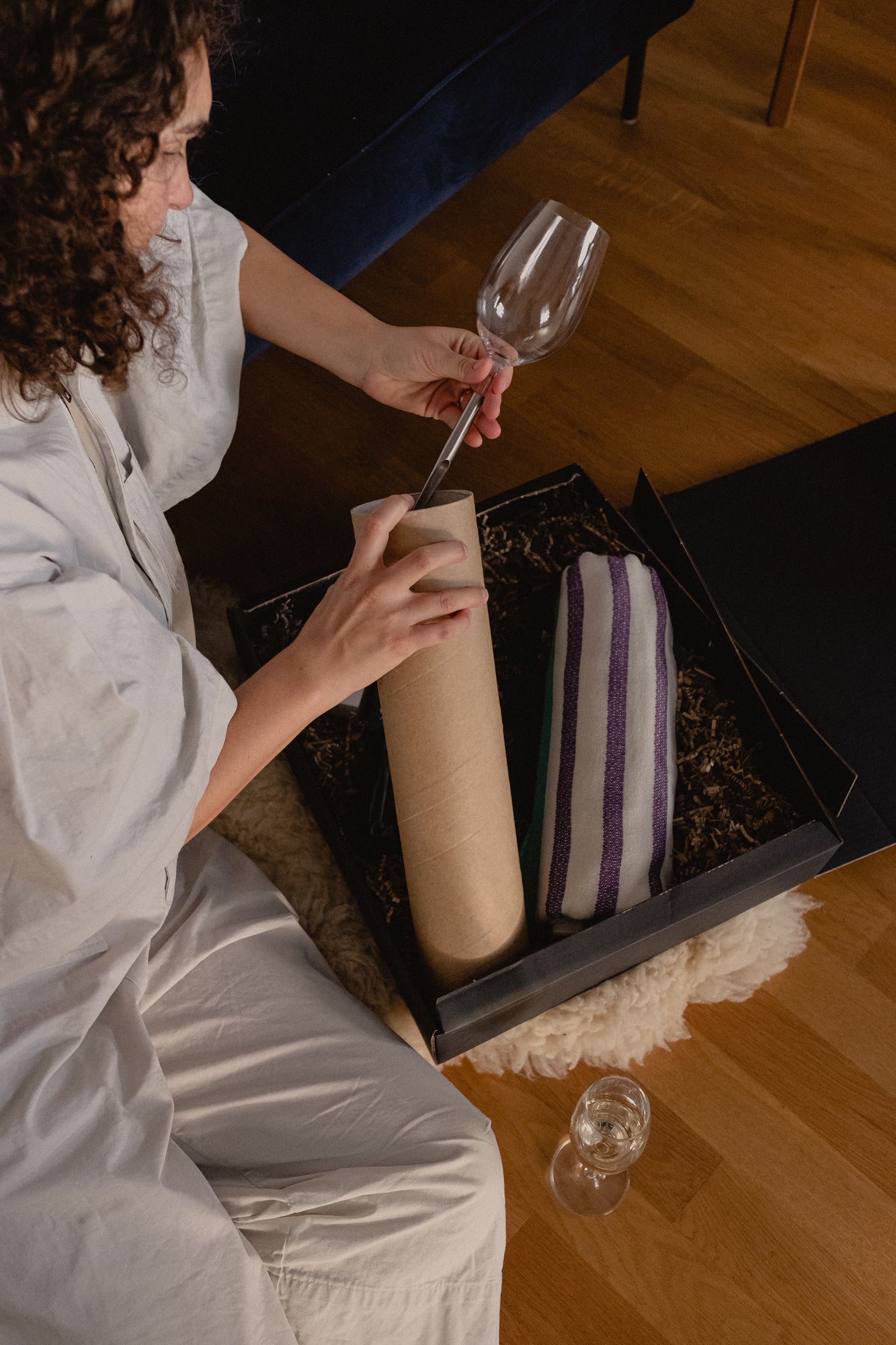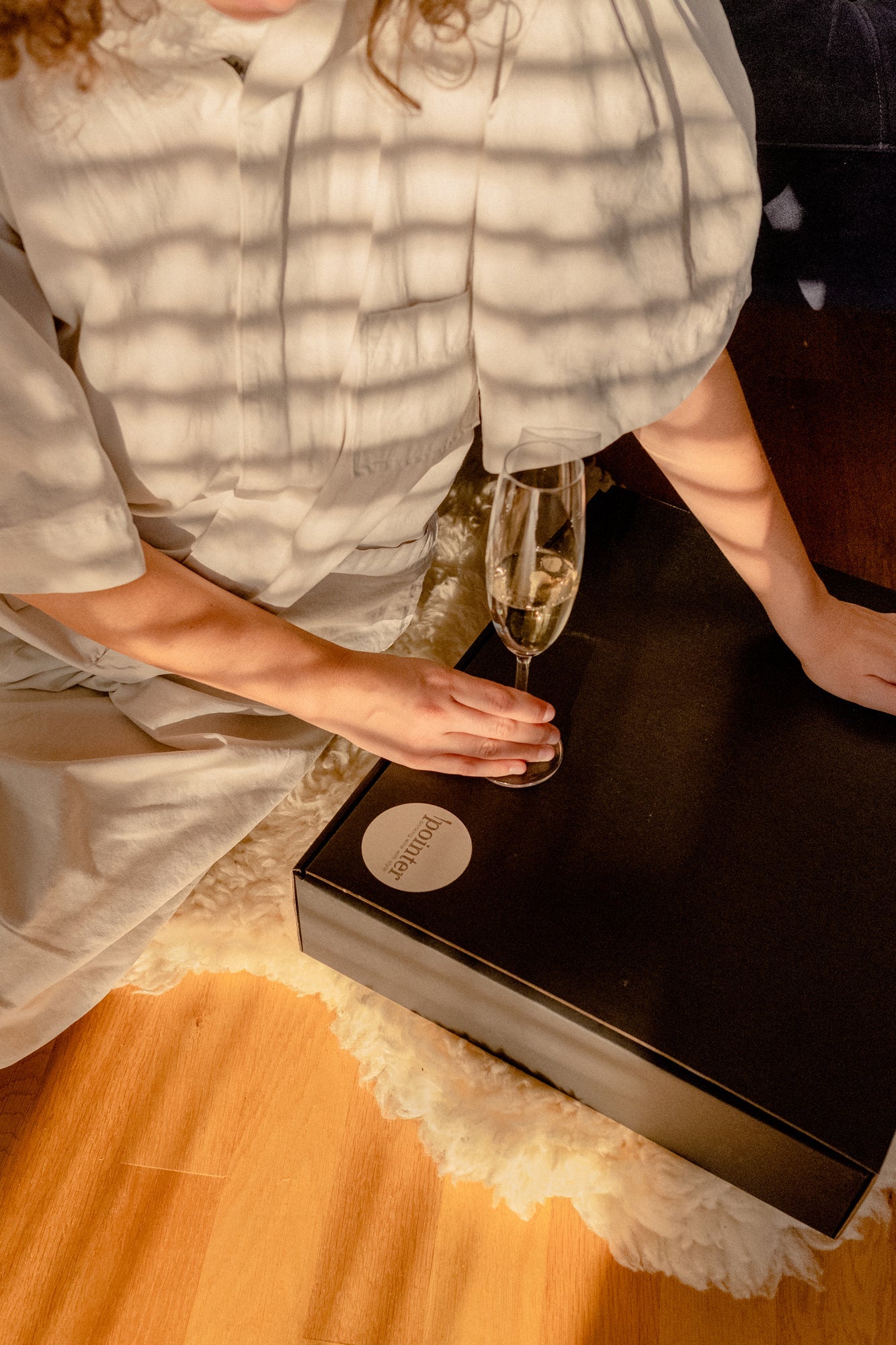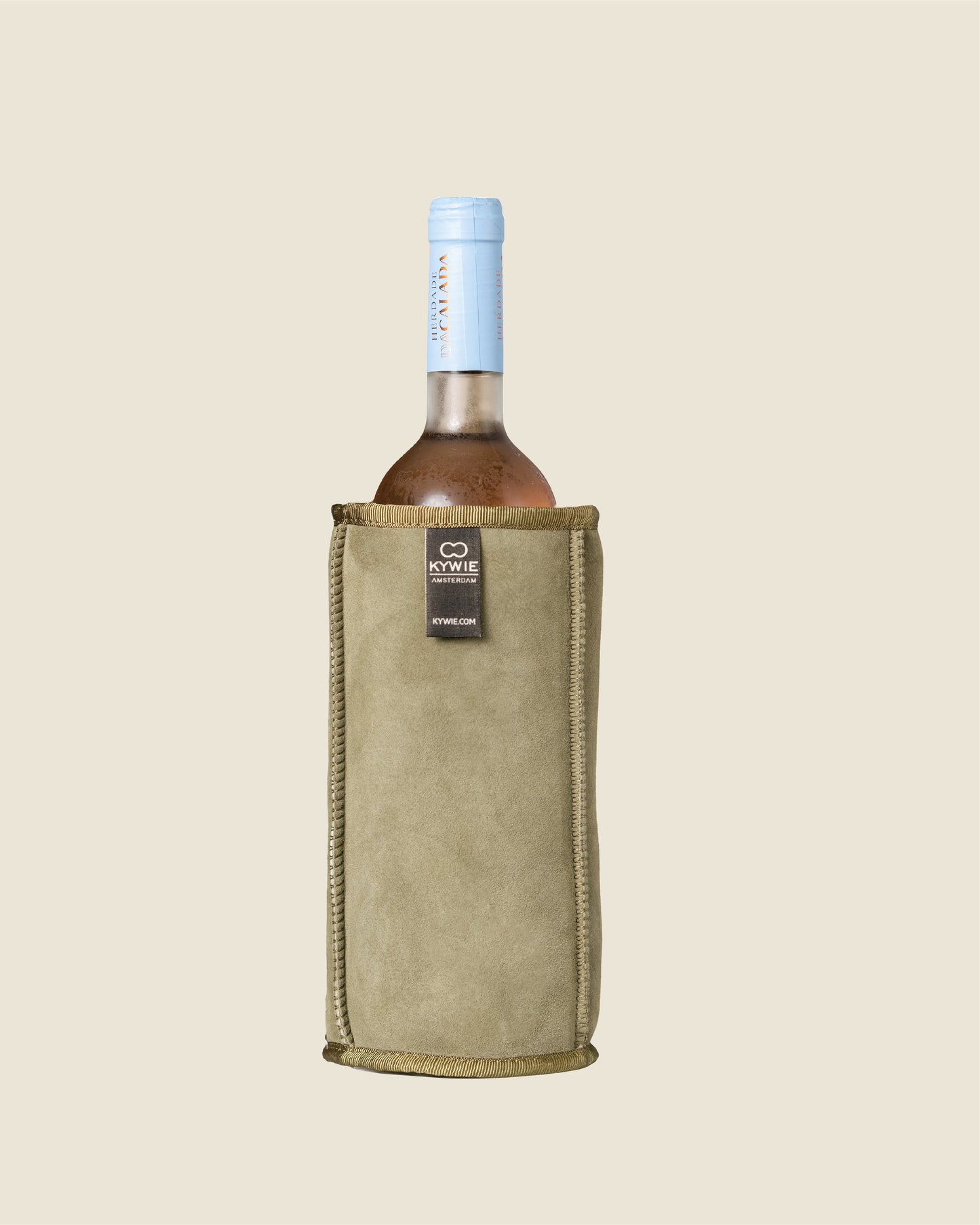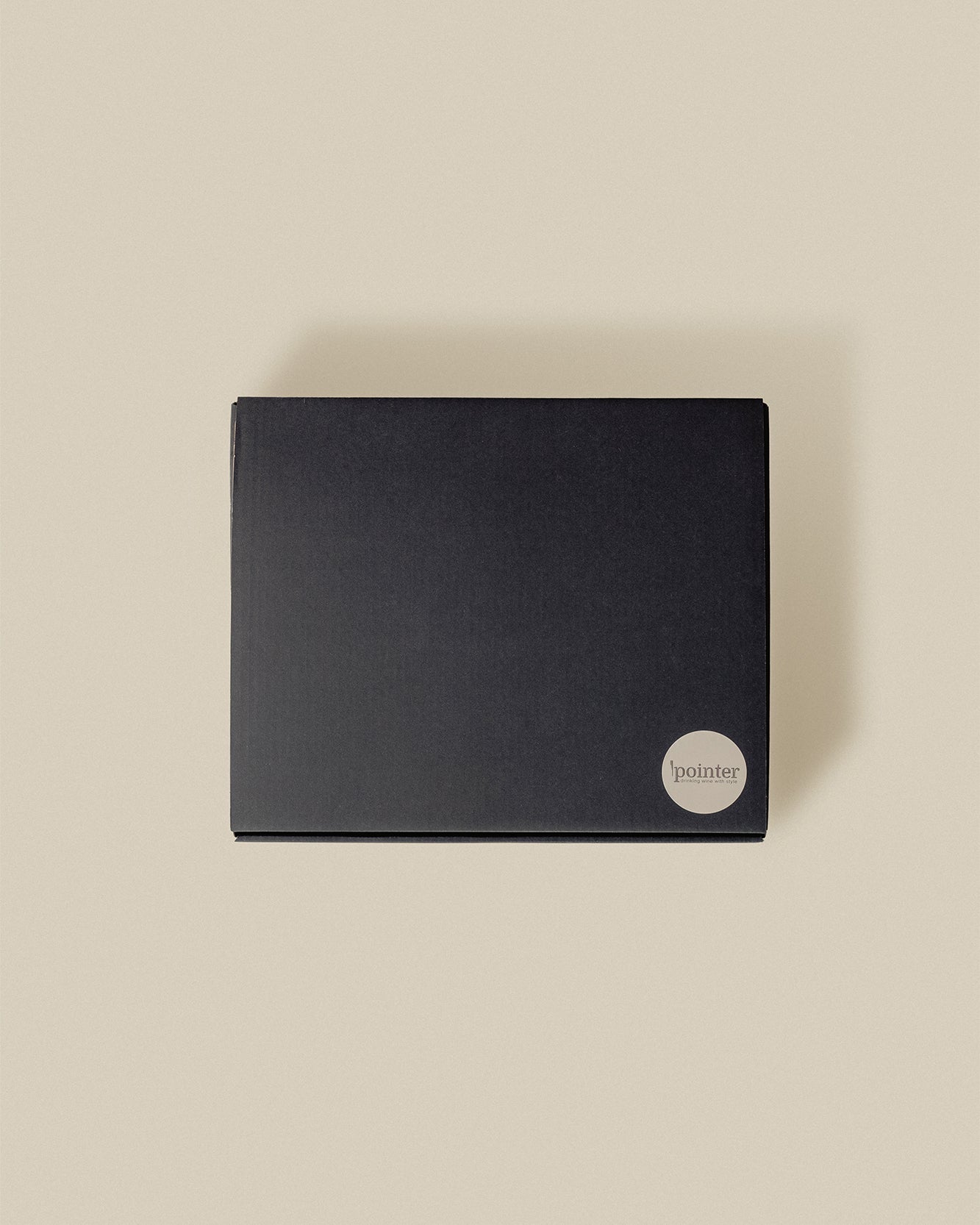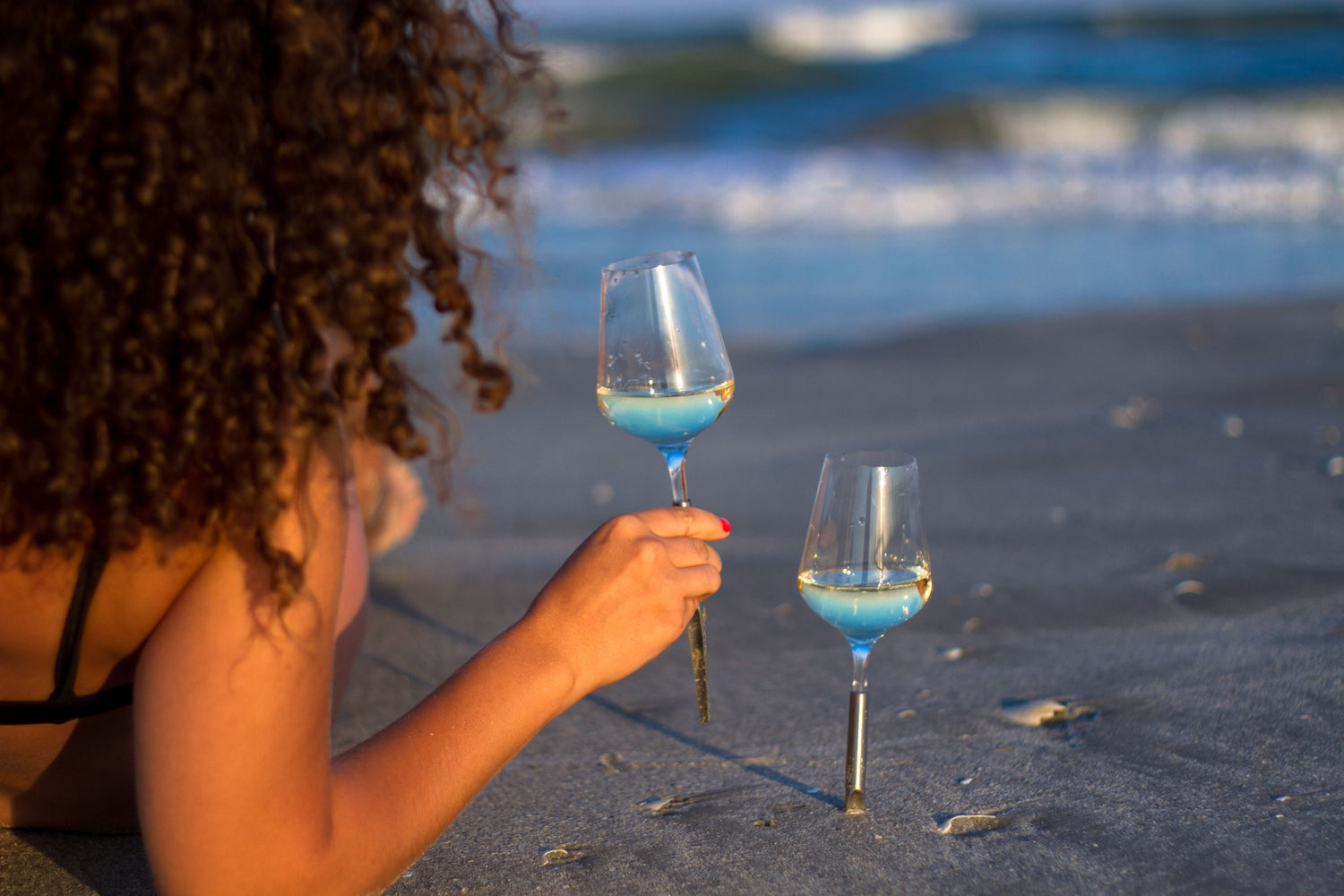 Get to know us
We love wine and we love spending time outdoors. We designed Pointer Wine Glass to make drinking wine with style possible, anytime and anywhere. Let us take you on a journey back to where it started.
Our Story