Kywie - The Wool Wine Cooler - White & Rosé Wine
Regular price
Sale price
$77.00 USD
Unit price
per
Sale
Sold out
The Coolest Cooler for your Bottle of White or Rosé Wine
As counter intuitive as it may be, this unique cooler made of sheep skin really keeps your wine cool, better than any other fabrics in the world. The wool on the inner side of the cooler is a natural BIO-INSULATOR and retains the cold air around your pre-chilled bottle inside the cooler. Result? Same temperature as when you removed the bottle from the fridge for 4 hours. But let's be honest, no wine bottle will stay full for 4 long hours. 
It is lightweight and foldable, protects your bottle and fits in your hand perfectly. Convenient both at home and on the go. As we always love to be ready for picnic or to offer a magical gift, we have combined these beautiful accessories with some of our other products. 
Handmade in the Netherlands
KYWIE wine coolers are handmade in the Netherlands and in Europe.  As leather is a natural by-product material, there will be slight variations in colour and texture, adding to the beauty and individual character of every cooler. Left-over skins from the fashion industry are used as often as possible. We are very happy to offer these unique coolers in our Accessories Category, for regular wine bottles but also for Champagne bottles. 
Kywie and Pointer
We are particularly connected to the KYWIE Brand, as both Kywie and Pointer Wine Glass were born at about the same time, but most of all in the same place: Amsterdam. KYWIE coolers are some of the last wine coolers made in Europe and as you already might know, this is very important criteria for us when selecting companies we partner with. 

Infos
| | |
| --- | --- |
| Designer | KYWIE Amsterdam |
| Material  | 100% natural sheepskin with wool inner layer |
| Colour | Green Khaki |
| Suitable for | typical 0.75 L white and rosé wine bottles  |
Dimensions
Length
210 mm

Diameter

⌀ 70-80

 mm (material is elastic)
Dust bag

20 x 35 mm (flat)

Shipping Costs

We ship worldwide from our HQ in Berlin, DE. Our shipping costs are added on top of your total value, depending on the total weight of the items you have purchased. Shipping within Germany starts at 5.4 EUR. Please check our Shipping Costs page for more details about each possible shipping destination.
How to open

Carefully place the gift box in front of you with the sticker side up. Open the lid by pulling it out from the bottom edge. Read our thank you card and check the products out. Enjoy!
Packaging

Our gift boxes are made from natural materials and can be reused either for a future self-packed gift or for storing objects at home. The filling material is harmless and can be easily reused or recycled.
How to recycle

A Pointer Wine Glass set consists of 100% recyclable materials, out of which only 10% plastic. All used materials can be separated and recycled individually. Recycling wine bottles is the way forward and it doesn't take much effort. As for all the other accessories, consider giving them a second life before throwing them into the designated bins.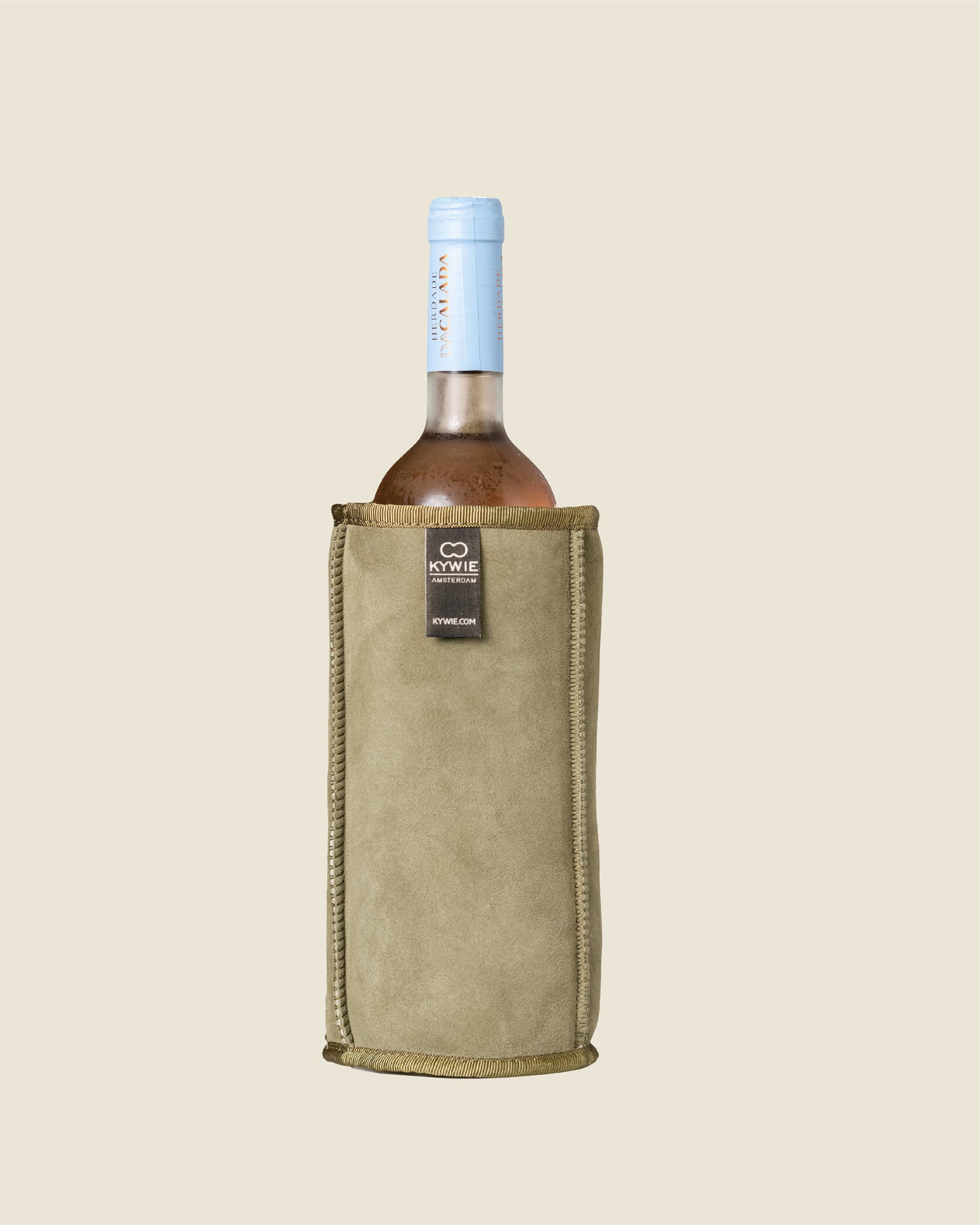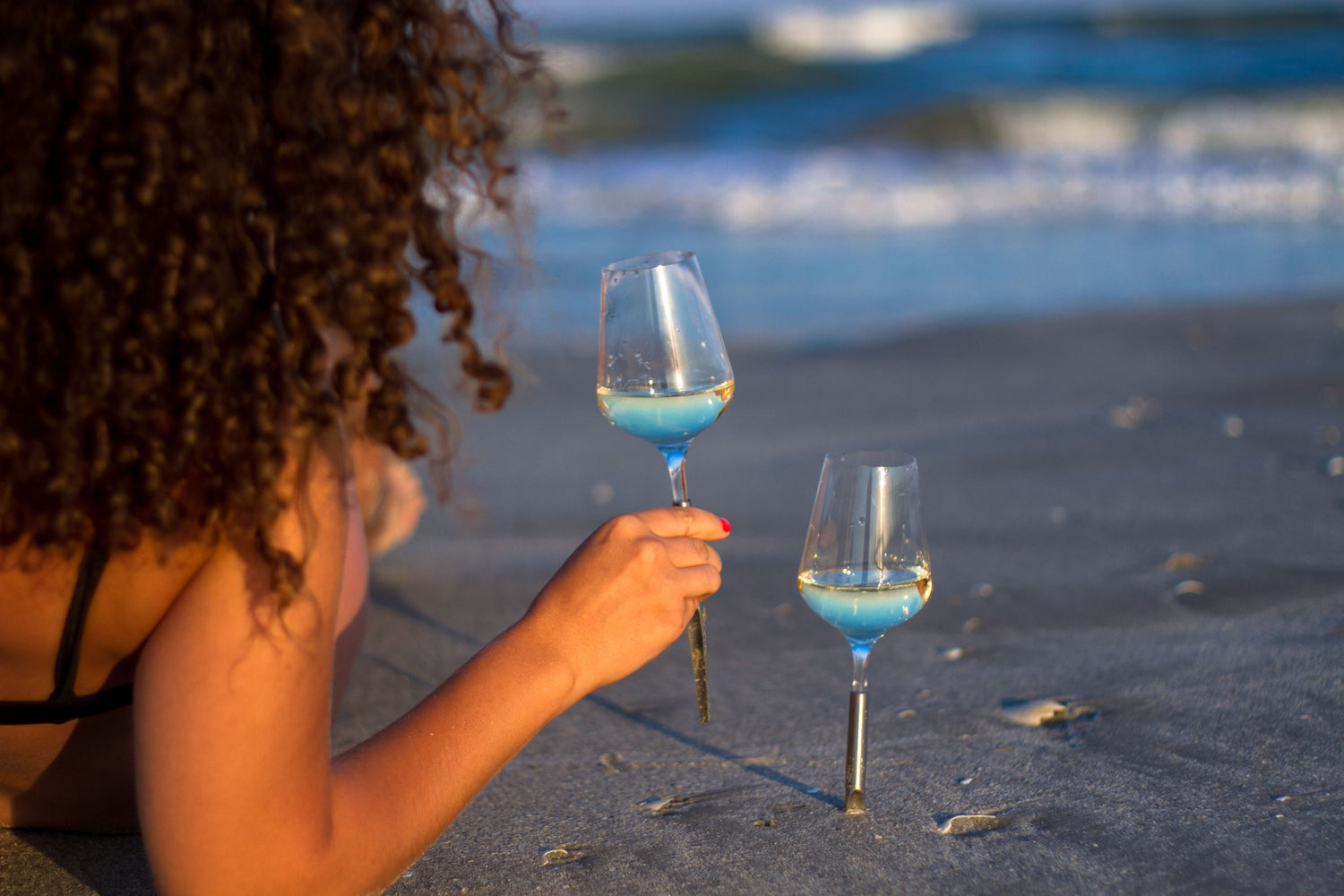 Get to know us
We love wine and we love spending time outdoors. We designed Pointer Wine Glass to make drinking wine with style possible, anytime and anywhere. Let us take you on a journey back to where it started.
Our Story