Pointer Wine Glass - Crystal White Set of 2
Regular price
Sale price
$89.00 USD
Unit price
per
Sale
Sold out
The Perfect White Wine Glass for your Picnic
Pointer Wine Glass - Crystal White is a white wine glass designed specially for picnic and outdoor use, replacing disposable cups once and for all. The innovative product combines the properties of an elegant wine glass with the practicality of a metal pin inspired from the shape of a tent peg. 
You can pin Pointer White Wine Glass to the ground and finally enjoy wine when sitting in the sand at the beach, on the grass in the park or in the snow during your ski holiday, without worrying that your wine glass will tip over at the first wind blow and spill all over. The product comes in a wine glass set of 2, easy to carry around with you on all your outdoor adventures. 
White Wine Glass with a stainless steel pin
The picnic wine glasses have two components attached to each other: a wine glass and a metal pin. The stainless steel metal pin is the key design element of Pointer Wine Glasses, specially carved for the thumb (helps when holding the glass and swirling) and carefully shaped to be pinned to the ground. The classic wine glass has a stem but no longer a foot, and it is made from high quality lead-free crystal with added titanium to increase its durability.
The Crystal White Wine Glass is a picnic wine glass for white wine, rosé wine but also sparkling wine. Our outdoor wine glass collection consists of 4 products. All of them follow the same design principles and are different from one another because of the shape and capacity of the glass part. 

What wines go well with the White Wine Glass?
Chardonnay, Riesling and Champagne are just 3 white wines you could enjoy from Pointer Wine Glass - Crystal White. Follow our Blog about Food Pairings  and discover our favourites for each of them. Kind reminder: the type of wine and the food you pair it with is always your choice and we encourage you to experiment.
Materials
| | |
| --- | --- |
| Metal Pin | Stainless Steel |
| Glass | Lead-free Bohemia Crystal |
| Box | Recycled Cardboard |
| Lids | LDPE White |
Dimensions
| | |
| --- | --- |
| Length | 280 mm |
| Capacity | 350 ml |
| Shoulder | ⌀ 82 mm |
| Box | ⌀ 9 cm, 43 cm long |
| Quantity | 2 Glasses per Box |
Shipping Costs

We ship worldwide from our HQ in Berlin, DE. Our shipping costs are added on top of your total value, depending on the total weight of the items you have purchased. Shipping within Germany starts at 5.4 EUR. Please check our Shipping Costs page for more details about each possible shipping destination.
How to use

Remove the box lid, pull Pointer Wine Glass out, stick it to the ground and pour wine without making your glass too full. Pull the outdoor wine glass off the ground by grabbing the stainless steel metal pin and placing your thumb on the carved notch. Swirl, smell, sip the wine and pin the glass back to the ground, always holding onto the metal without touching the glass cup. PS: don't swirl when drinking sparkling wine.
How to clean

We recommend always washing new glasses before using them for the first time. When cleaning the Wine Glasses, it is perfectly OK to put them in the dishwasher. If you are washing them by hand, just use your hands or special glass cleaning brushes.
How to store

We kindly ask you to keep Pointer Wine Glass in its original packaging, the Pointer box. We advise you to not throw away the internal glass protection wrapped around the glasses. It doesn't matter if you store the box vertically or horizontally, as long as it doesn't fall or bang against something.
How it's made

Pointer Wine Glasses are produced in very small batches (200 pieces at a time) and assembled manually. Since the beginning, one of our main goals since has been to source and produce in Europe and we have managed since 2015 to closely work with the same suppliers. You can read more about the entire production process on our blog.
How to recycle

A Pointer Wine Glass set consists of 100% recyclable materials, out of which only 10% plastic. All used materials can be separated and recycled individually. We are happy to reuse the metal pins, as well as the Pointer boxes. We therefore kindly ask you to contact us for further details in case you want to dispose of your Pointer products.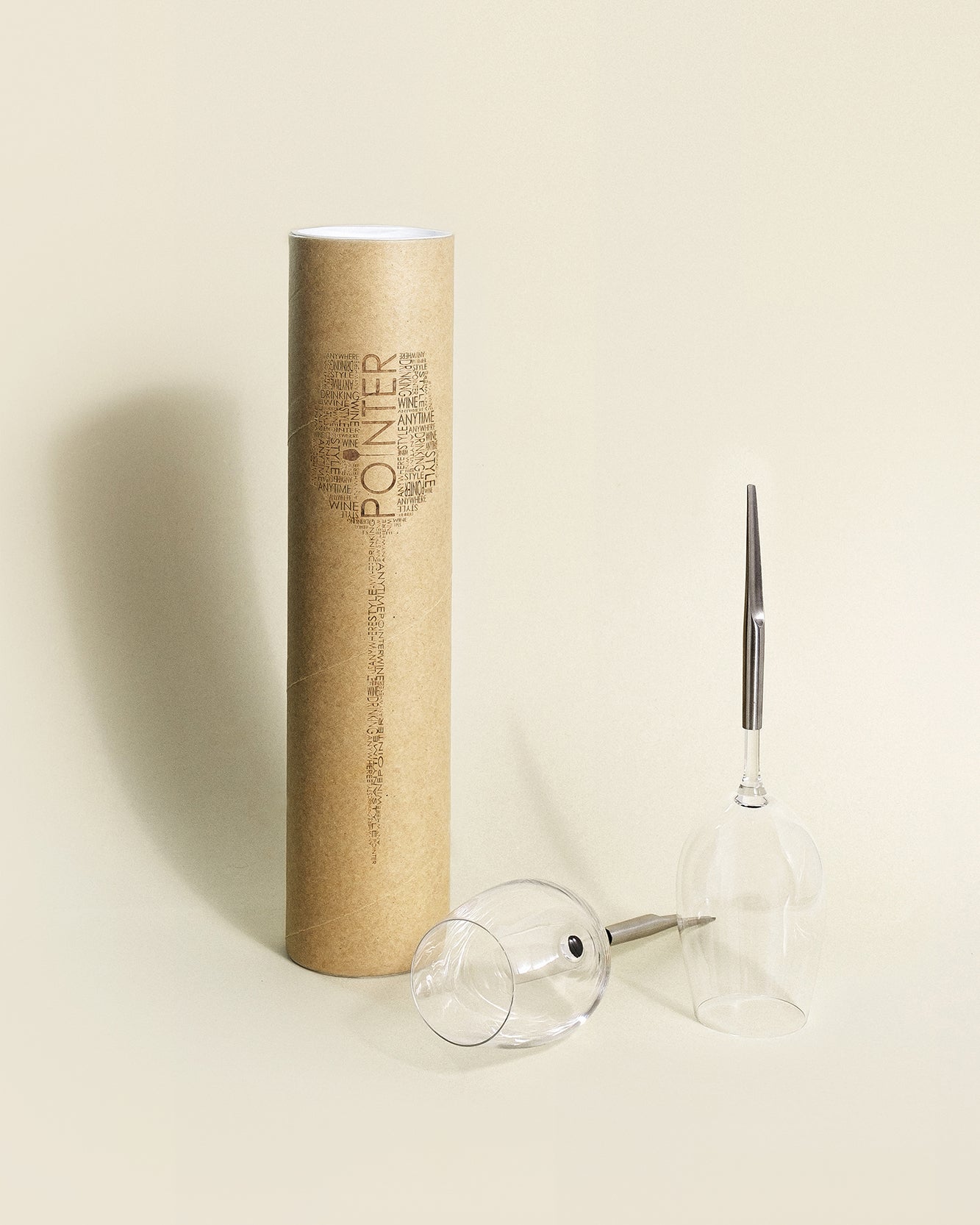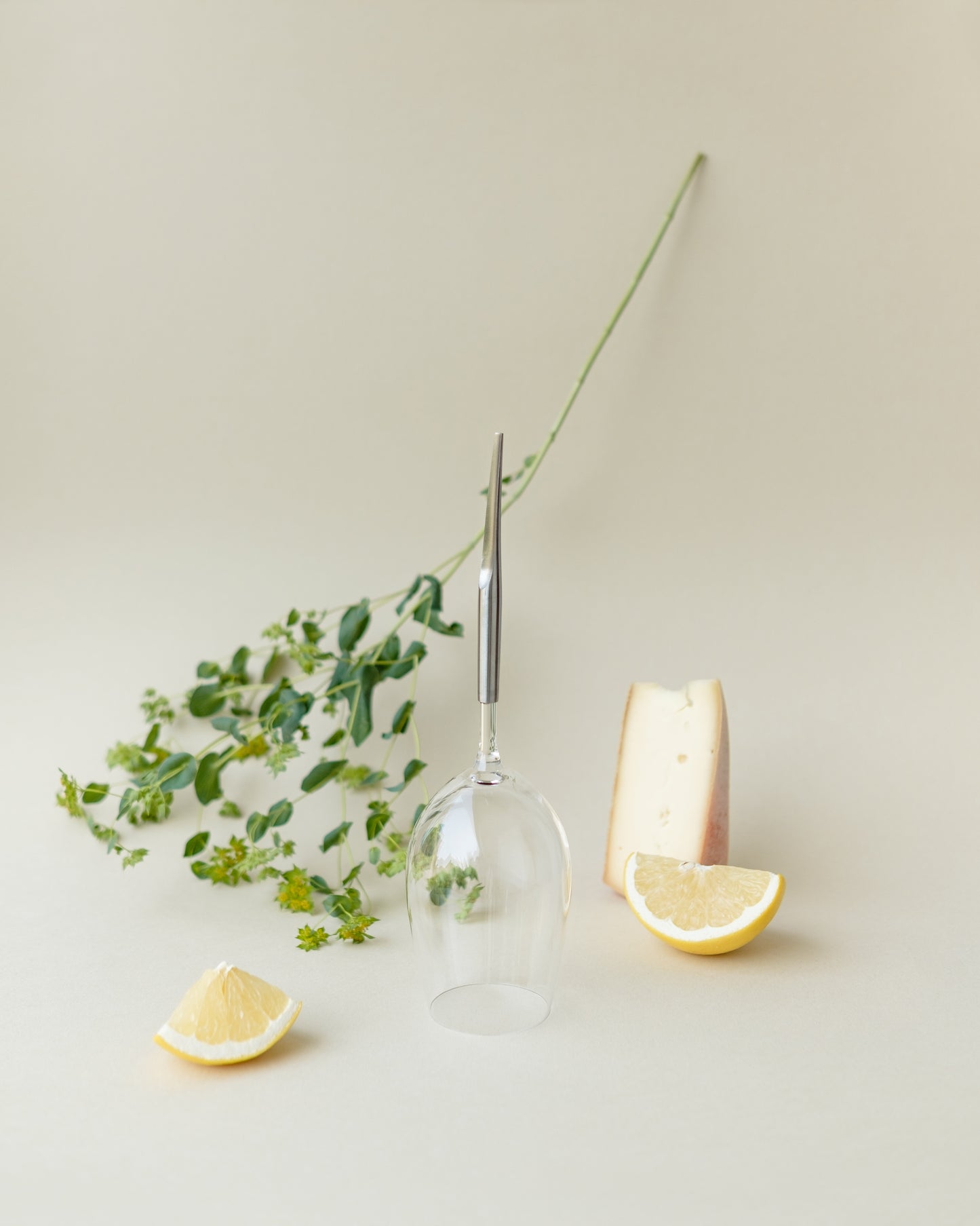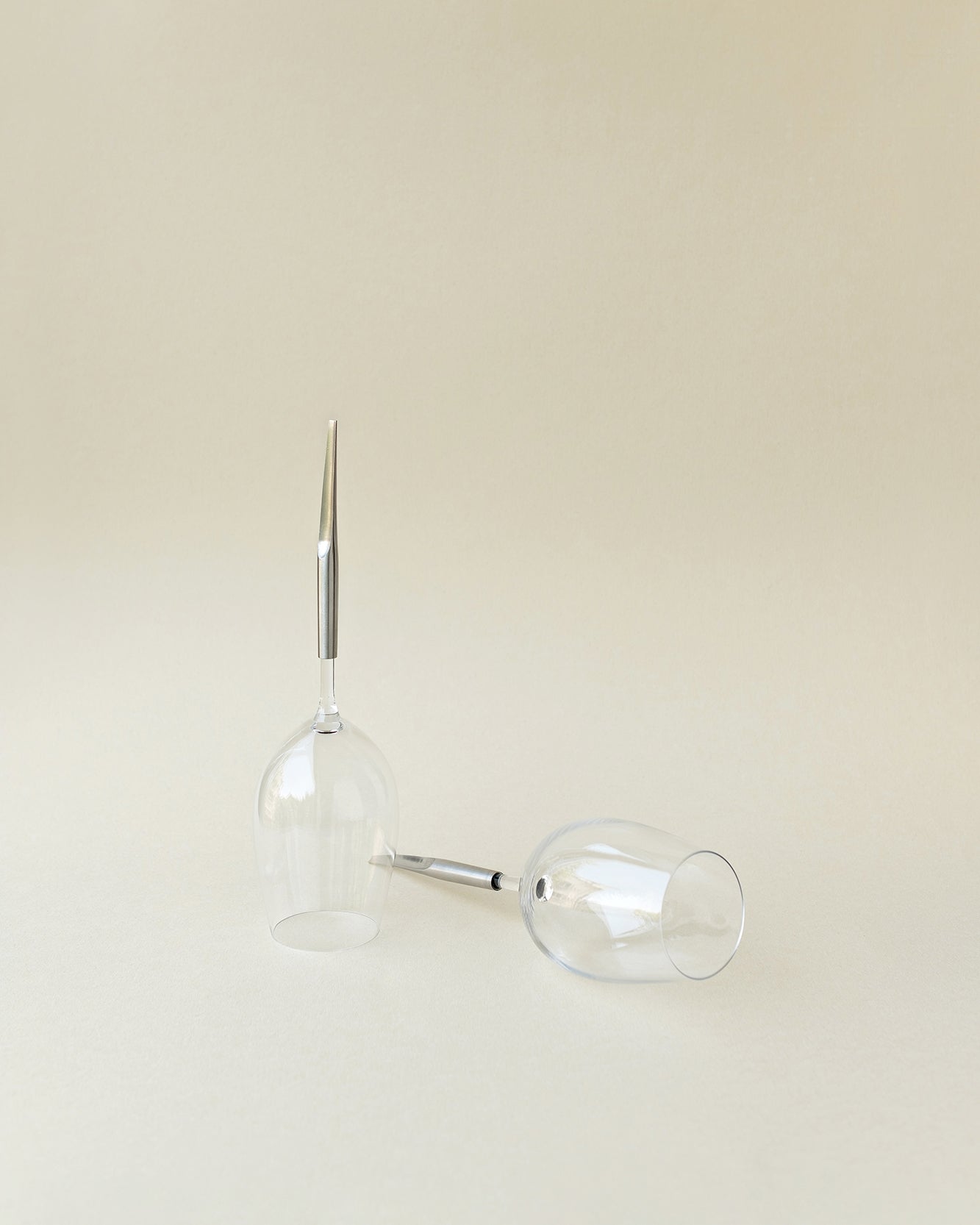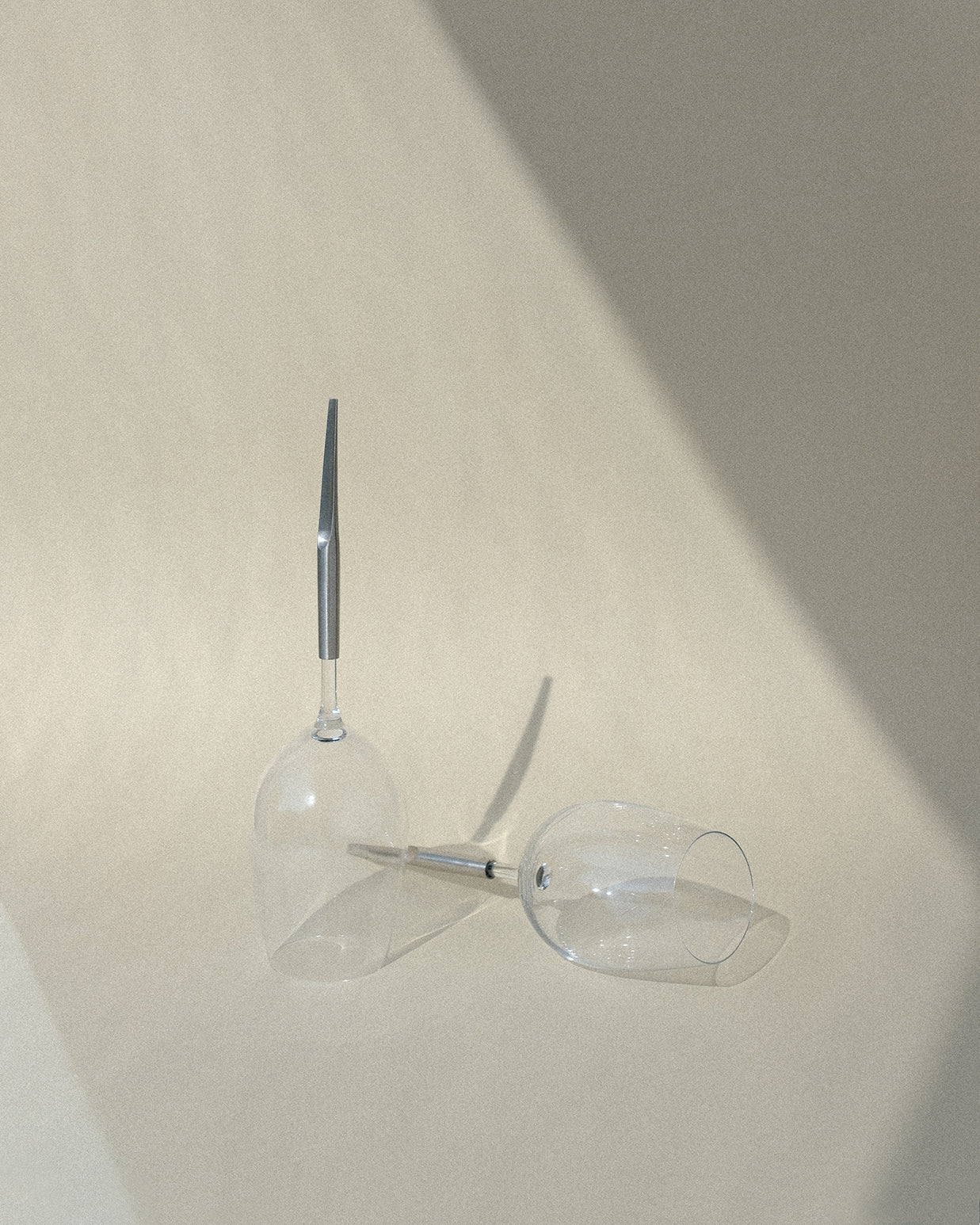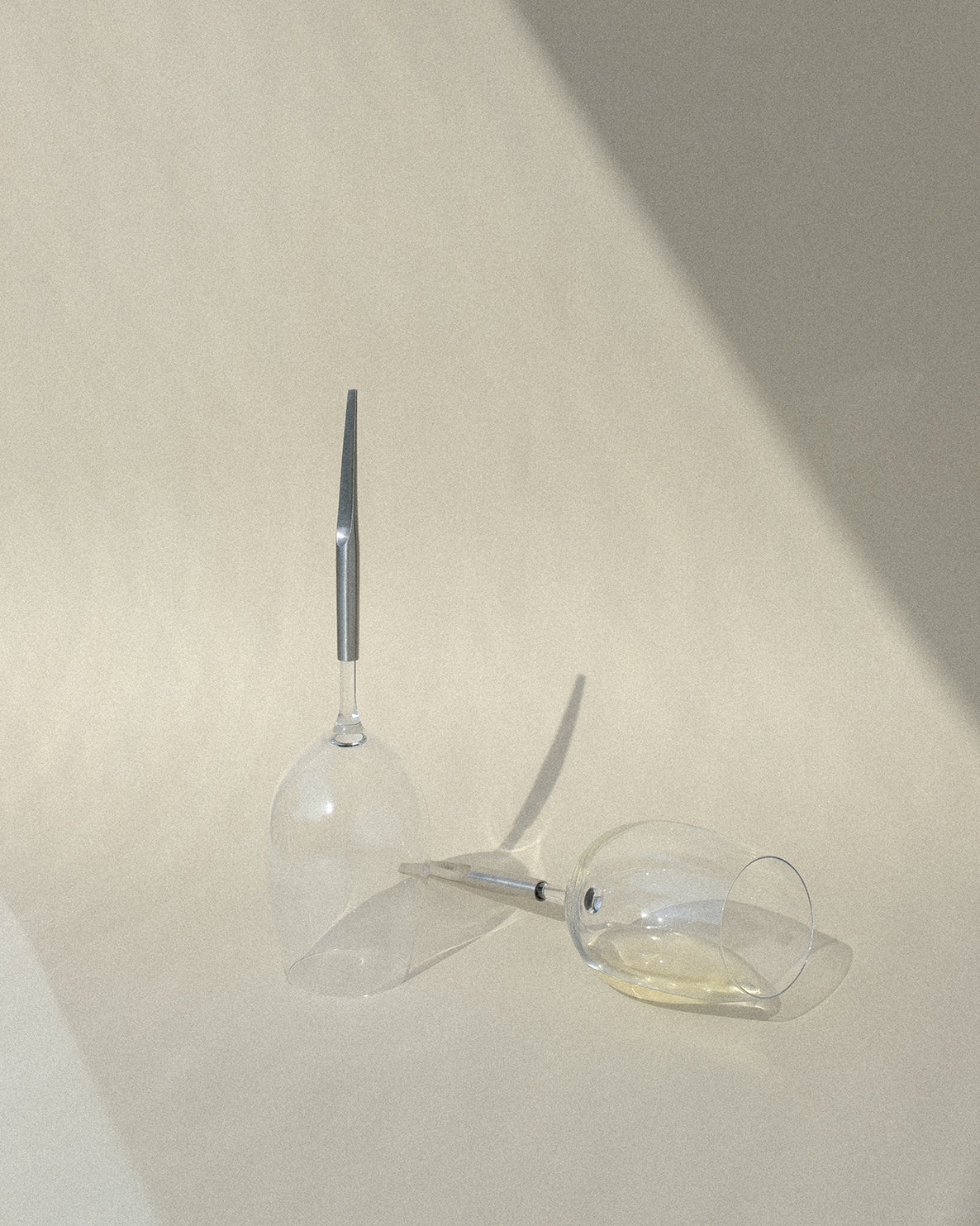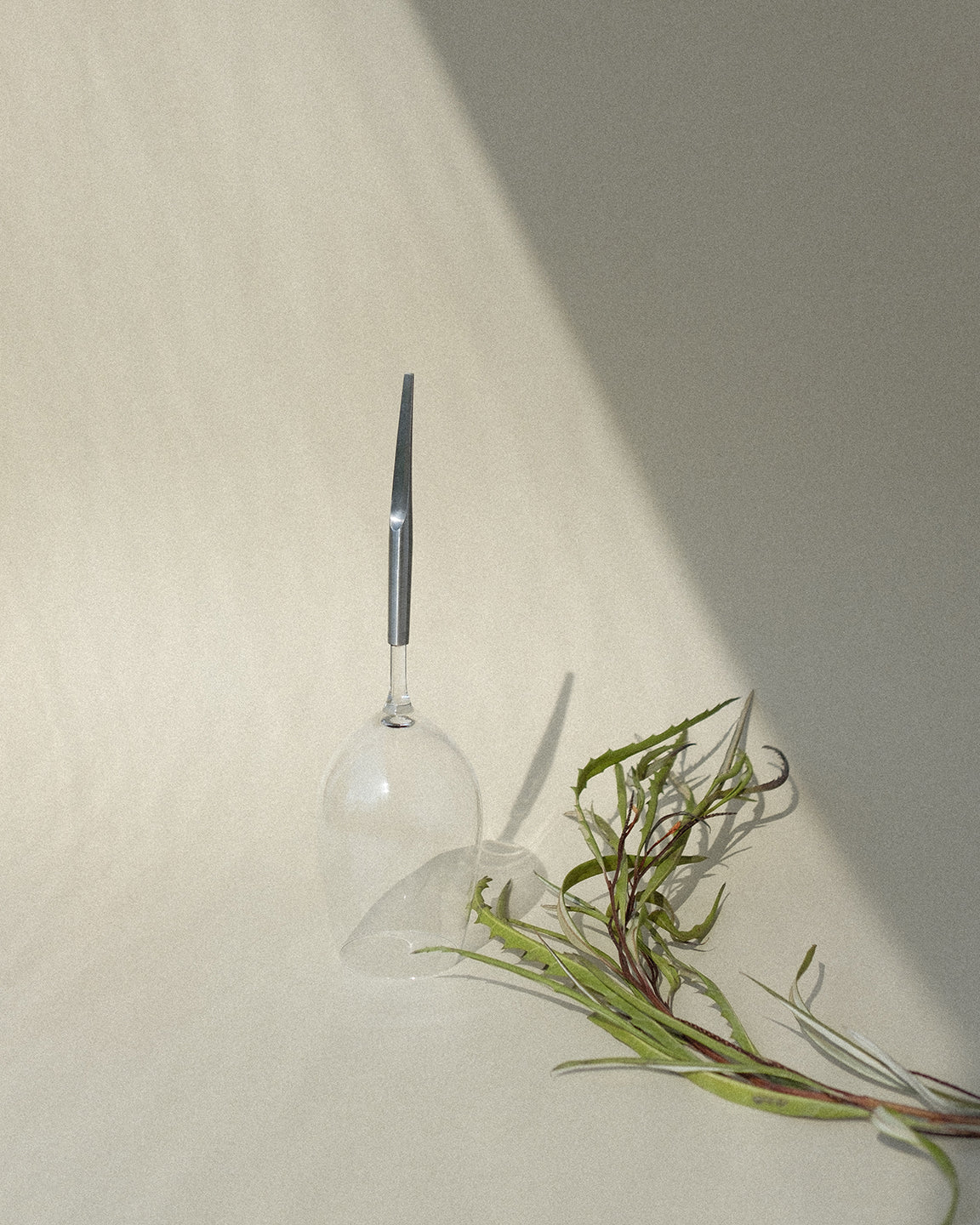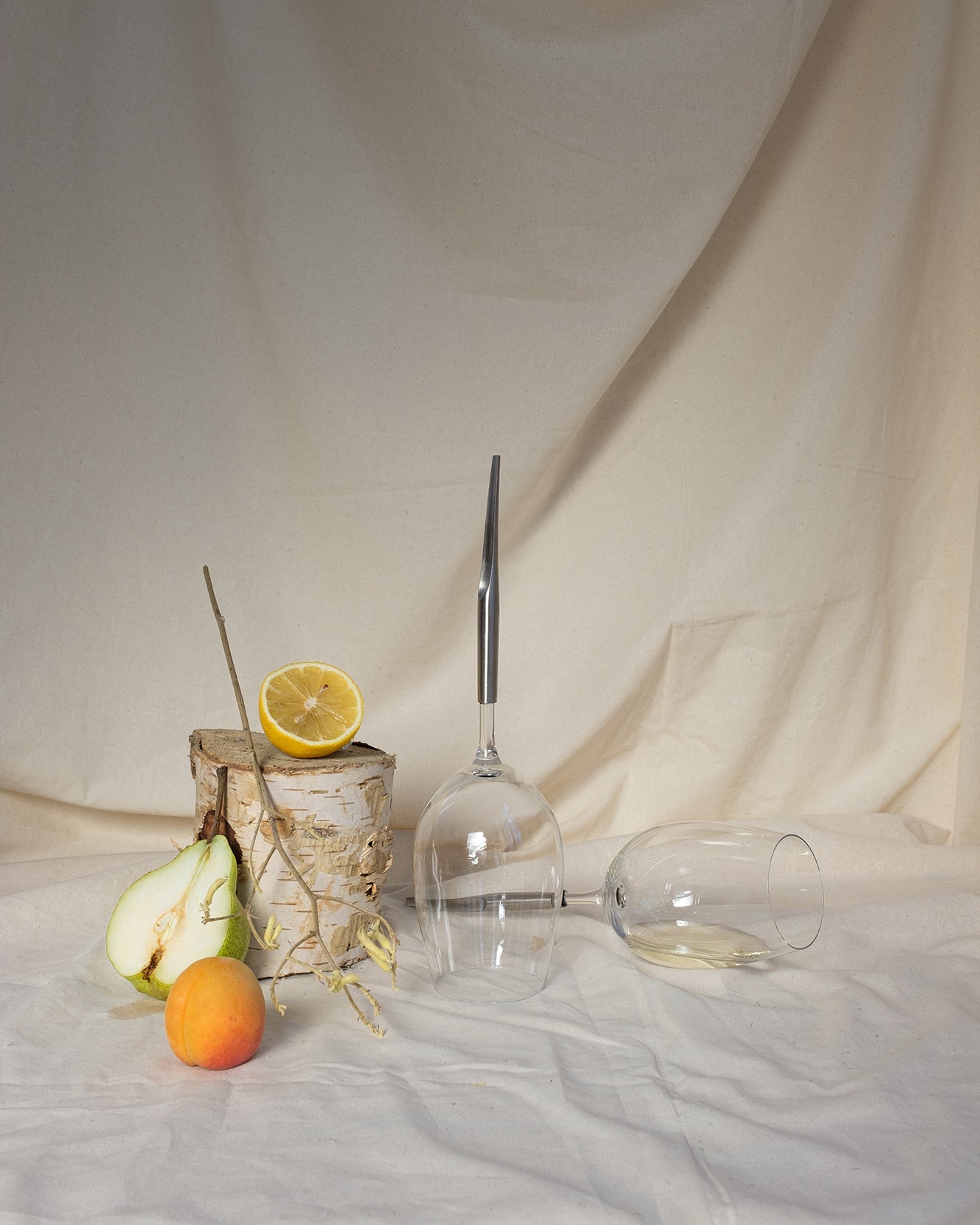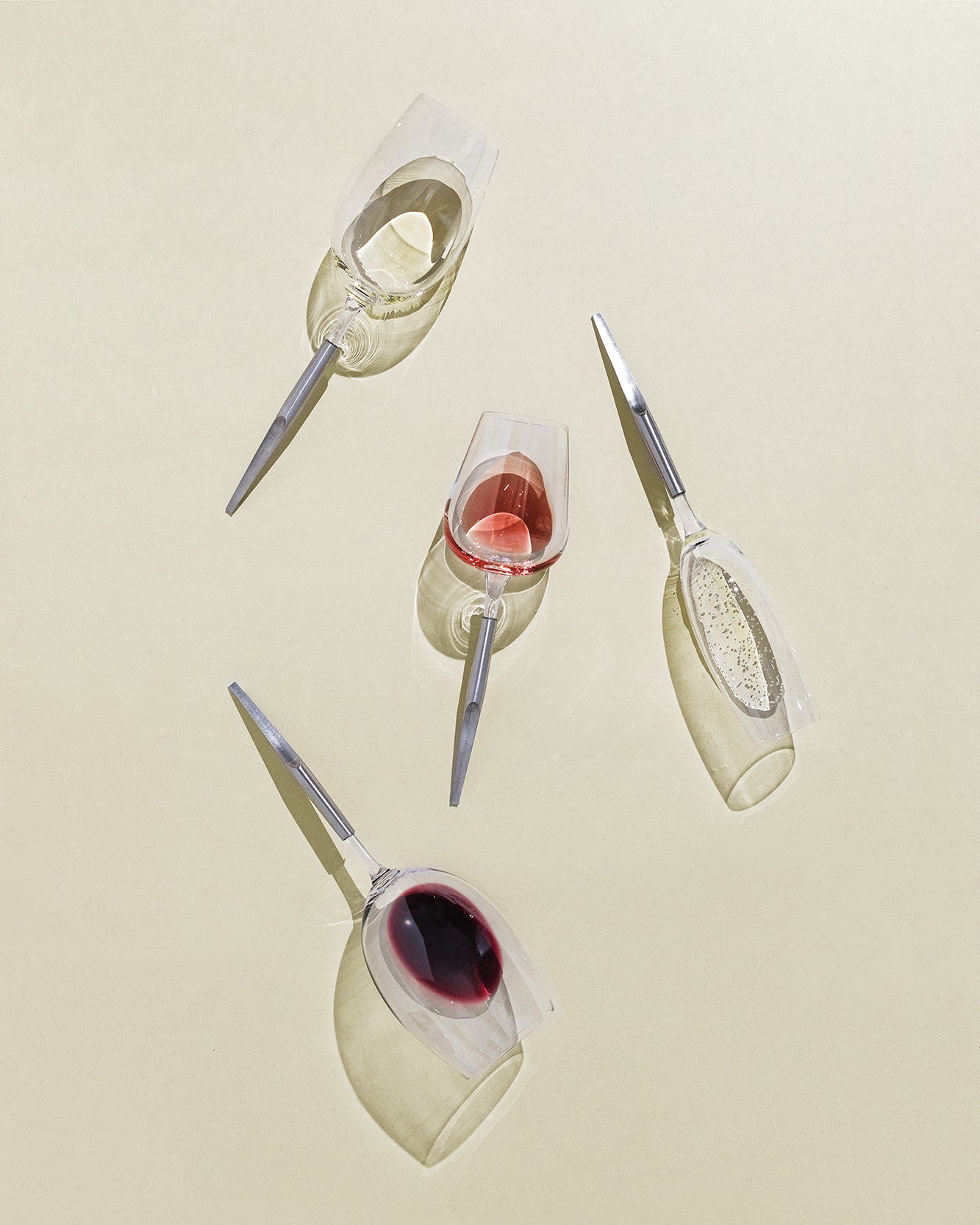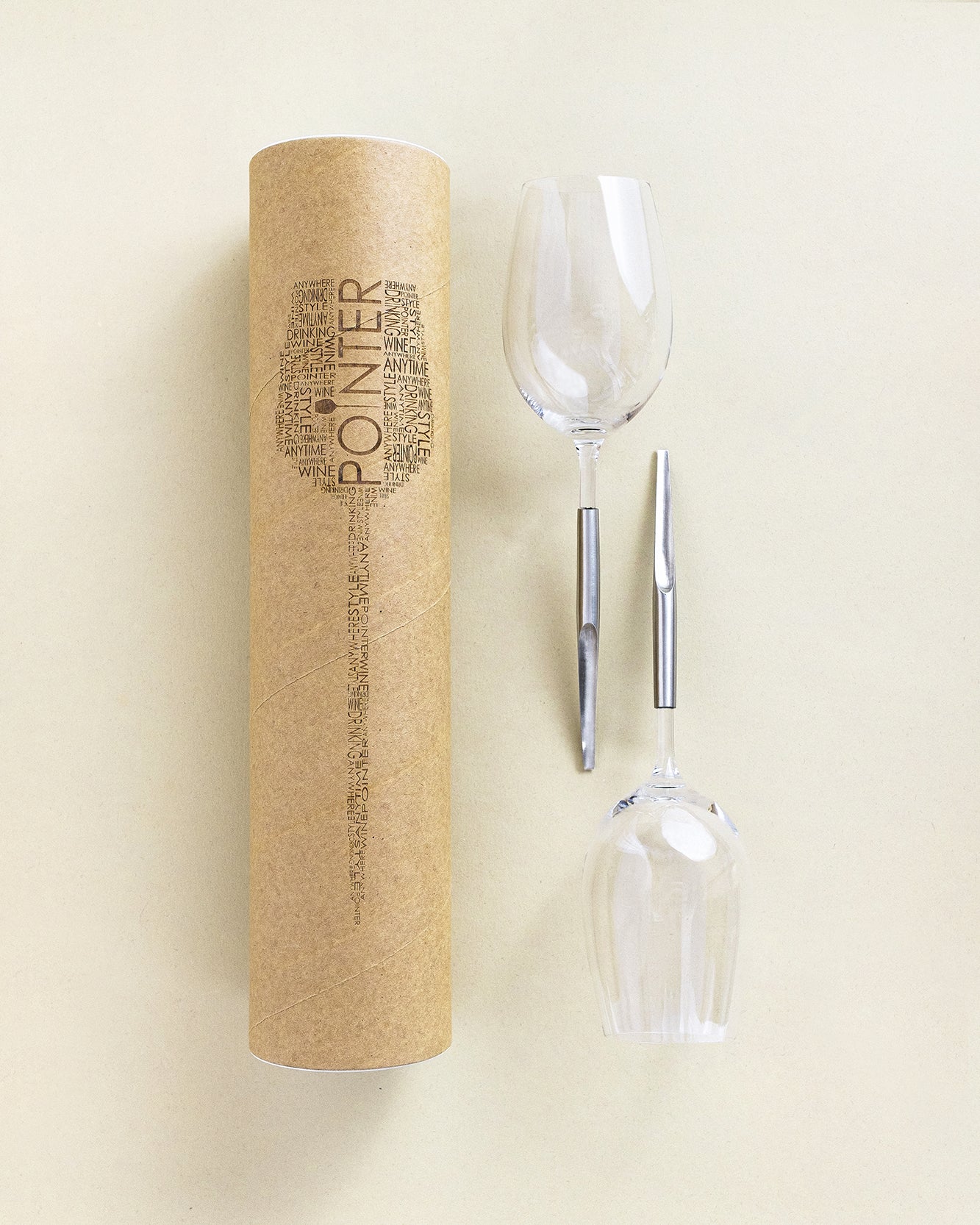 Elegant and stylish perfect for picnics!
Prodotto eccezionale
Ho avuto la fortuna di brindare al matrimonio di una mia carissima amica con questi fantastici bicchieri, perfetti per gustare un buon bicchiere di fresco vino bianco in un prato all'aperto, nella calda estate italiana. È stato bellissimo. È davvero un prodotto fantastico!
Brilliant!
Thanks Pointer for such an excellent gift for a man! I was so worried how they would work; how to force a crystal glass with fine wine successfully into the earth? I had visions of tent pegs needing hammers and wondered how this could be achieved with such a delicate item. 2 uses later: absolutely no problem! They go into the hardest of soil due to their excellent pointed shape.
Thanks again, they are fairly priced for such an ingenious picnic solution!
Un brindisi speciale
Un brindisi speciale, non solo perché con la neo-sposa, ma inquanto fatto con i bicchieri speciali ideati e disegnati proprio da lei.
A special toast, not only because it was with the new bride, but also because of the special wine glasses we toasted with, designed by her.
After the cool box, this decade's invention is the Pointer!
I'm an absolute big fan of the Pointer wine glasses. The cool box is useful yes but drinking chilled white wine from plastic cups, please no.
Drinking white wine with style from Pointer wine glasses with the inventive pin makes my picnic always a little better.
Can strongly recommend! Also as a gift.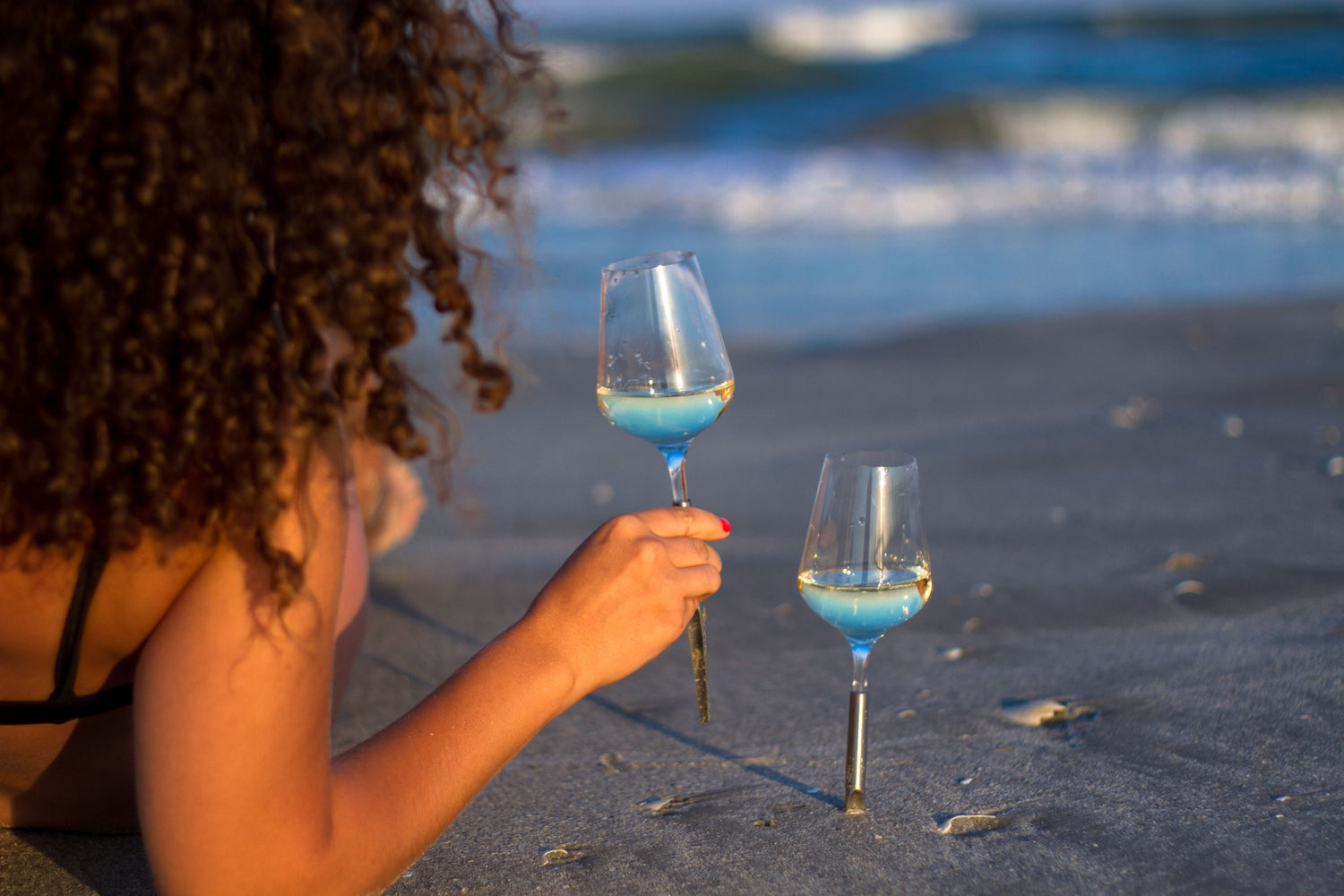 Get to know us
We love wine and we love spending time outdoors. We designed Pointer Wine Glass to make drinking wine with style possible, anytime and anywhere. Let us take you on a journey back to where it started.
Our Story