Pointer Wine Glass - Crystal Red Set of 2
Regular price
Sale price
$89.00 USD
Unit price
per
Sale
Sold out
The Perfect Red Wine Glass for your Picnic
Pointer Red Wine Glass is a real wine glass designed specially for picnic use, replacing disposable cups once and for all. The innovative product combines the properties of an elegant wine glass with the practicality of a metal pin inspired from the shape of a tent peg.
You can pin Pointer Wine Glass to the ground and finally enjoy wine when sitting in the sand at the beach, on the grass in the park or in the snow during your ski holiday, without worrying that your wine glass will tip over at the first wind blow and spill all over. The product comes in a wine glass set of 2, easy to carry around with you on all your outdoor adventures.
Red Wine Glass with a stainless steel pin 
The picnic Red Wine Glasses have two components attached to each other: a wine glass and a metal pin. The stainless steel metal pin is the key design element of Pointer Wine Glass, specially carved for the thumb (helps when holding the glass and swirling) and carefully shaped to be pinned to the ground. The classic wine glass has a stem but no longer a foot and it is made from high quality lead-free crystal with added titanium to increase its durability.
What wines go well with the Red Wine Glass?
Red Wine and full bodied White Wine. This glass model falls under the category of Goblet glasses. The large bowl allows drinkers to swirl the wine easily, which aerates the liquid improving the flavour and aroma. An oversized red glass is ideal for aged reds, which require plenty of air before drinking to open up to their full flavour potential.
Pinot Noir, Barbera & Cabernet Sauvignon are just 3 red wines you could enjoy from Pointer Red Wine Glass. Follow our Blog to discover our favourite food pairings for each of those wines.
Materials
| | |
| --- | --- |
| Metal Pin | Stainless Steel |
| Glass | Lead-free Bohemia Crystal |
| Box | Recycled Cardboard |
| Lids | LDPE White |
Dimensions
| | |
| --- | --- |
| Length | 290 mm |
| Capacity | 580 ml |
| Shoulder | ⌀ 95 mm |
| Box | ⌀ 10 cm, 45 cm long |
| Quantity | 2 Glasses per Box |
Shipping Costs

We ship worldwide from our HQ in Berlin, DE. Our shipping costs are added on top of your total value, depending on the total weight of the items you have purchased. Shipping within Germany starts at 5.4 EUR. Please check our Shipping Costs page for more details about each possible shipping destination.
How to use

Remove the box lid, pull Pointer Wine Glass out, stick it to the ground and pour wine without making your glass too full. Pull the outdoor wine glass off the ground by grabbing the stainless steel metal pin and placing your thumb on the carved notch. Swirl, smell, sip the wine and pin the glass back to the ground, always holding onto the metal without touching the glass cup. PS: don't swirl when drinking sparkling wine.
How to clean

We recommend always washing new glasses before using them for the first time. When cleaning the Wine Glasses, it is perfectly OK to put them in the dishwasher. If you are washing them by hand, just use your hands or special glass cleaning brushes.
How to store

We kindly ask you to keep Pointer Wine Glass in its original packaging, the Pointer box. We advise you to not throw away the internal glass protection wrapped around the glasses. It doesn't matter if you store the box vertically or horizontally, as long as it doesn't fall or bang against something.
How it's made

Pointer Wine Glasses are produced in very small batches (200 pieces at a time) and assembled manually. Since the beginning, one of our main goals since has been to source and produce in Europe and we have managed since 2015 to closely work with the same suppliers. You can read more about the entire production process on our blog.
How to recycle

A Pointer Wine Glass set consists of 100% recyclable materials, out of which only 10% plastic. All used materials can be separated and recycled individually. We are happy to reuse the metal pins, as well as the Pointer boxes. We therefore kindly ask you to contact us for further details in case you want to dispose of your Pointer products.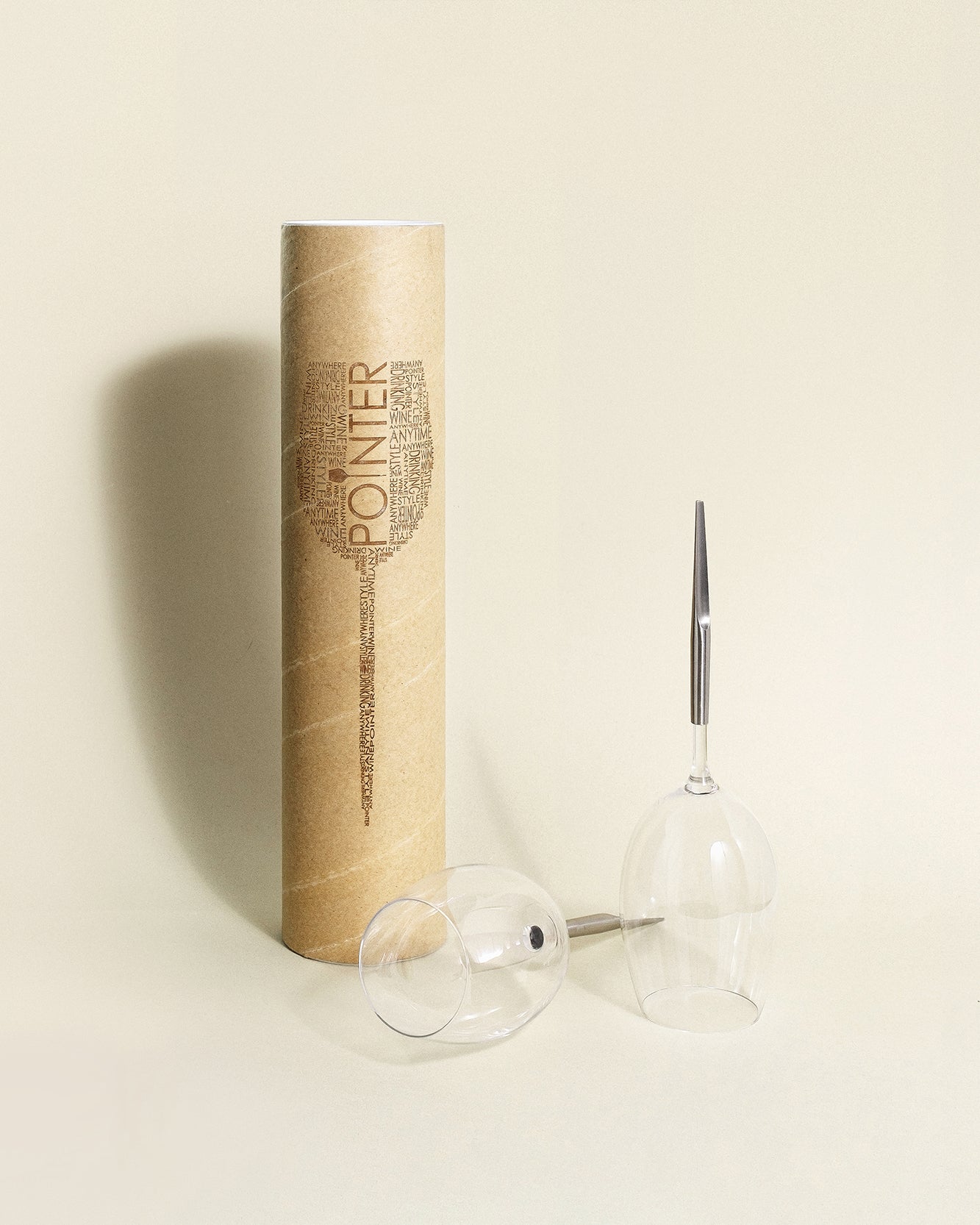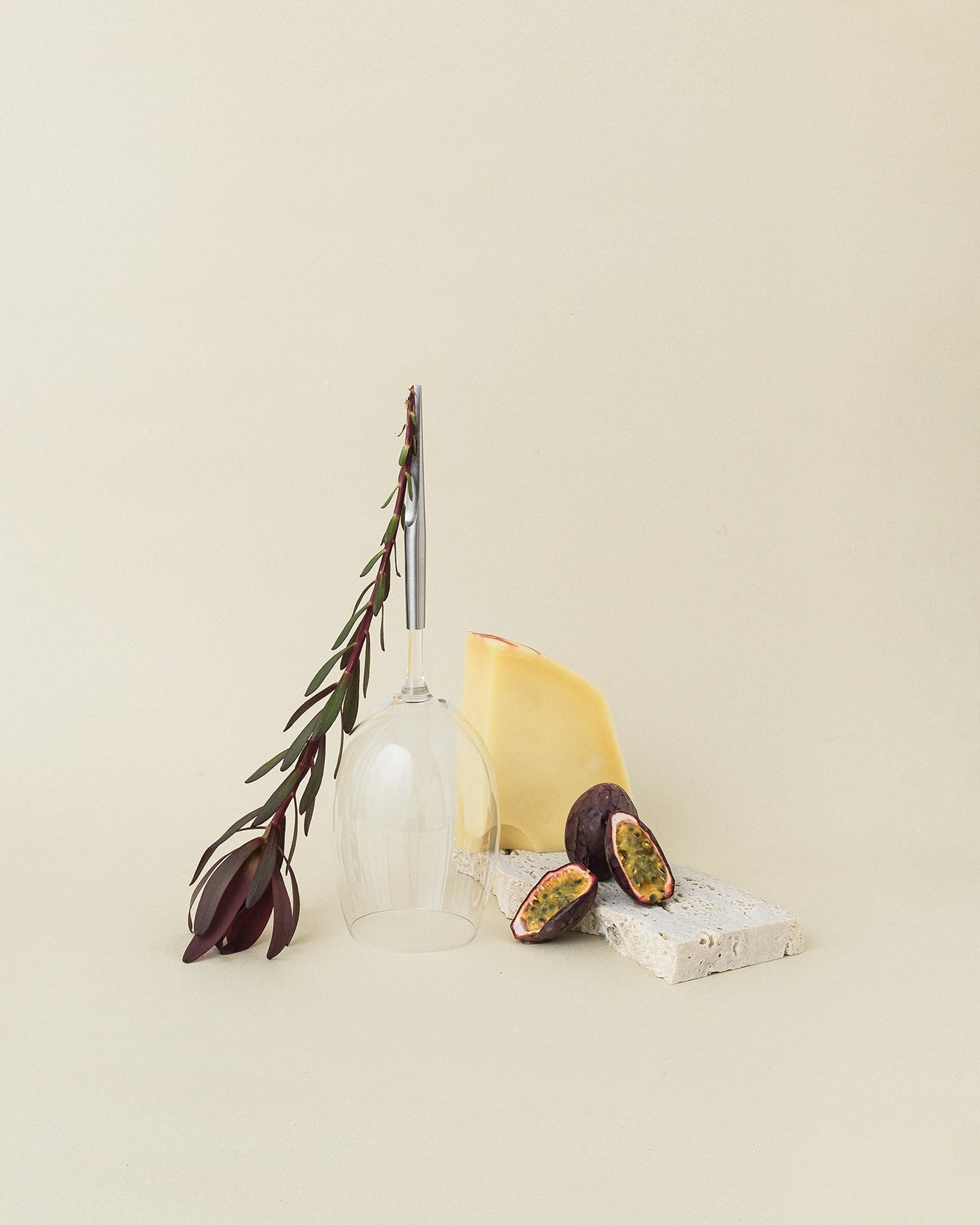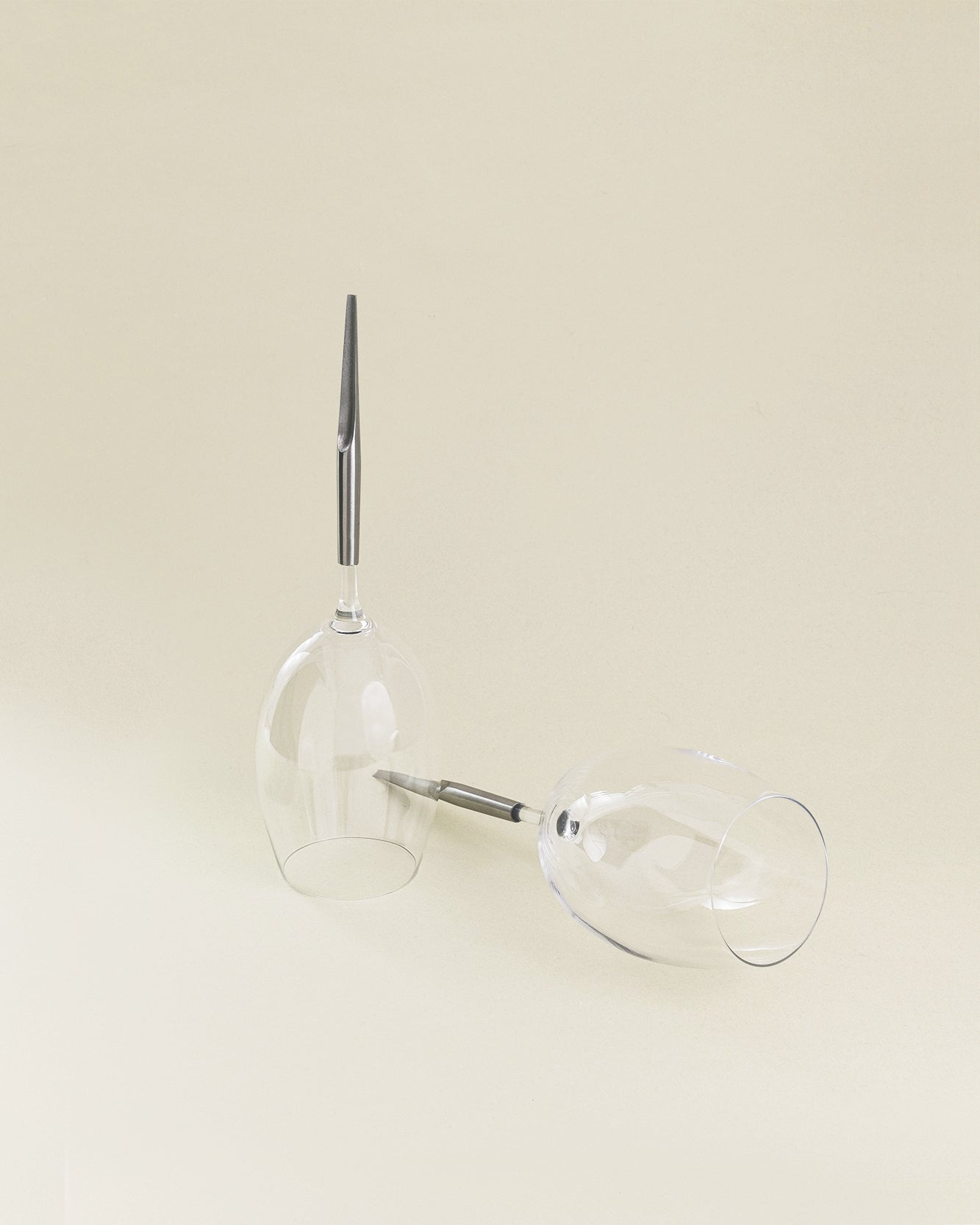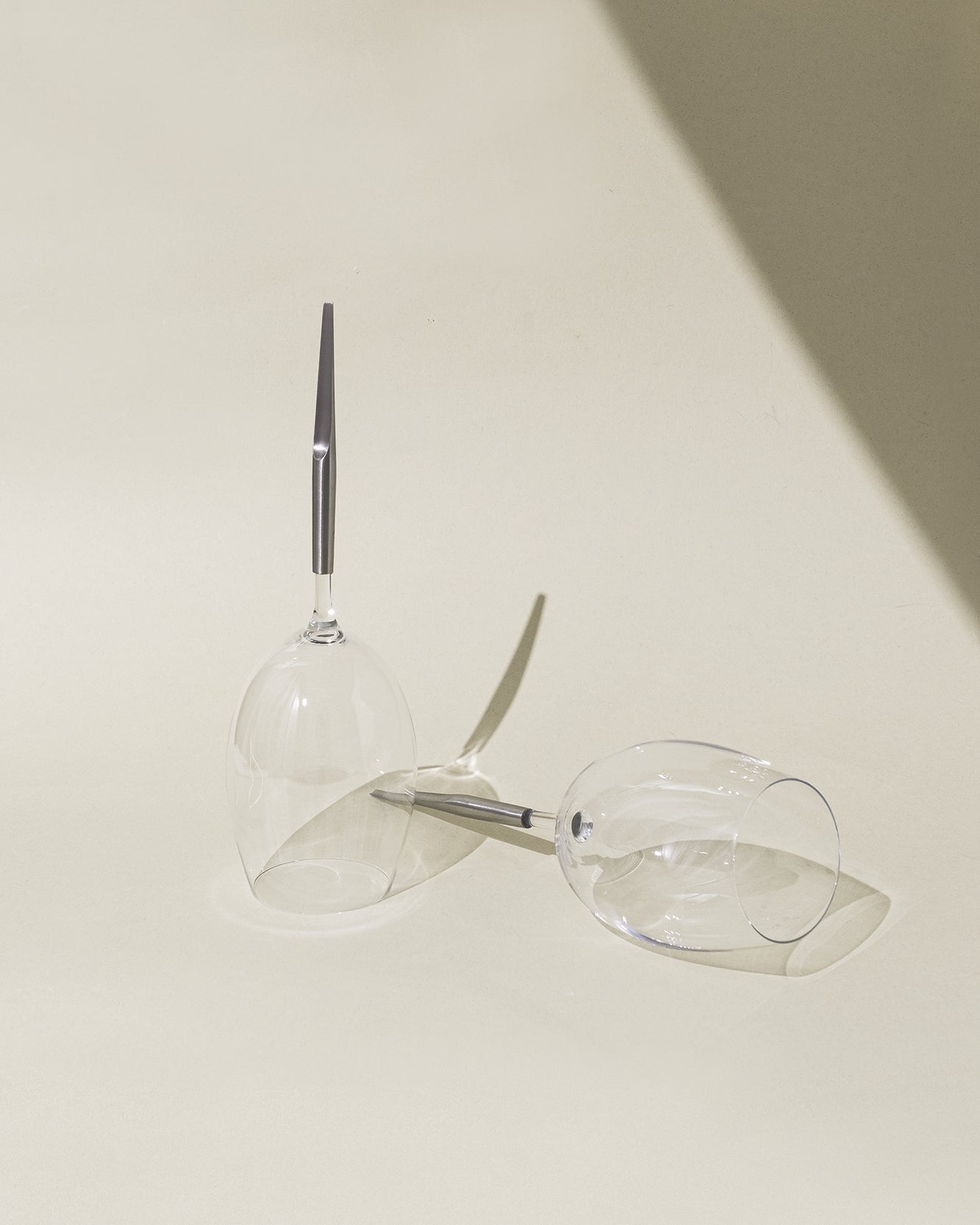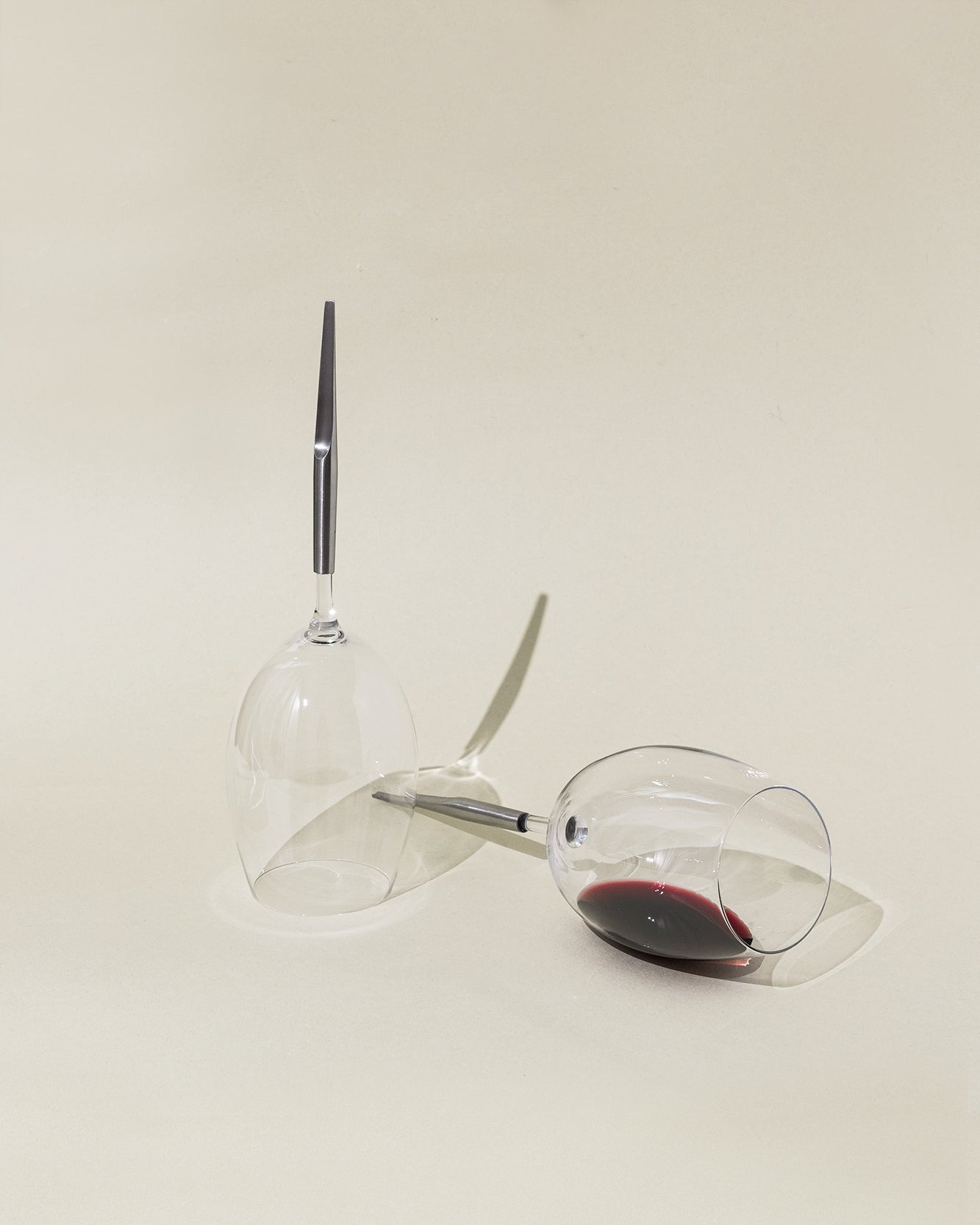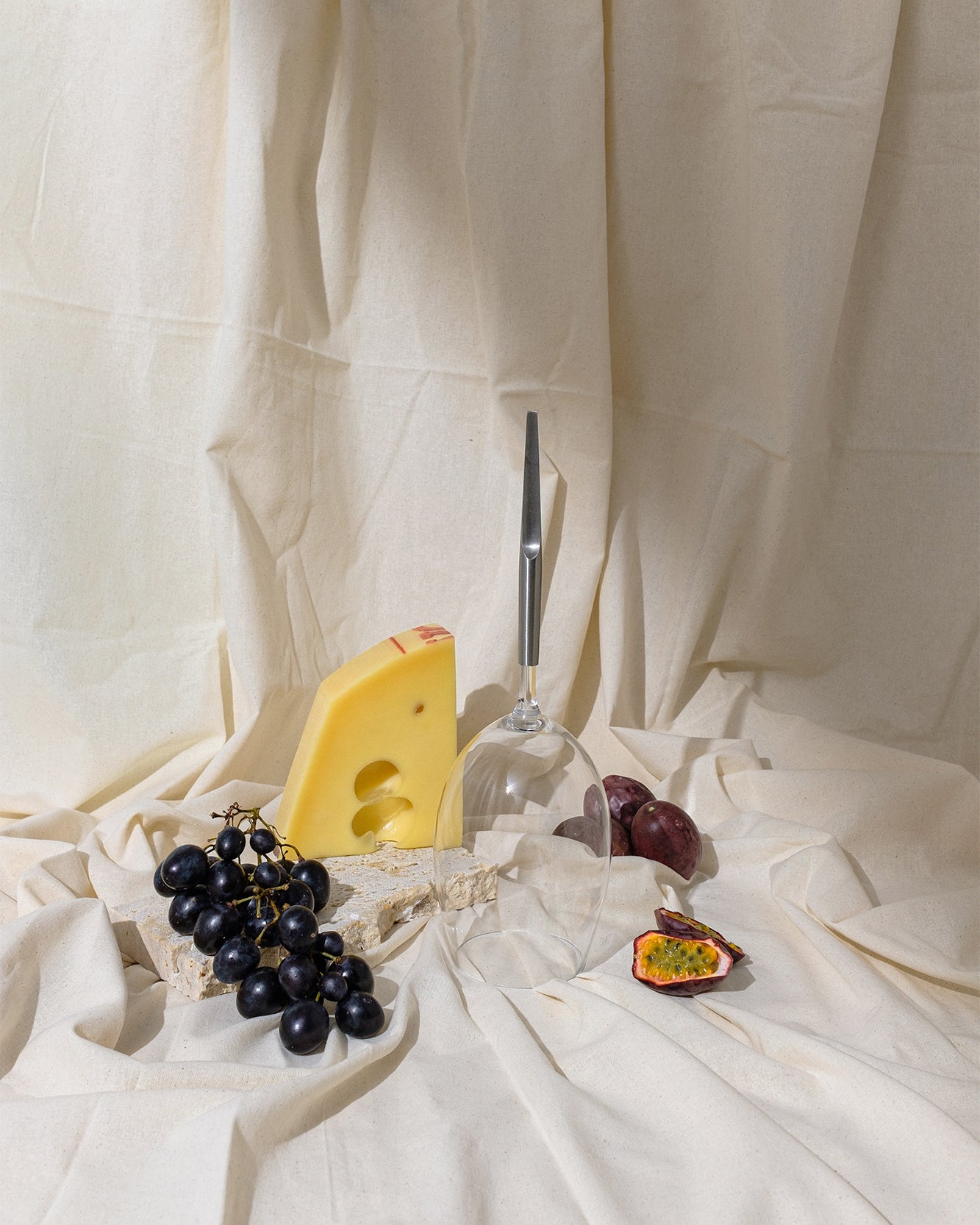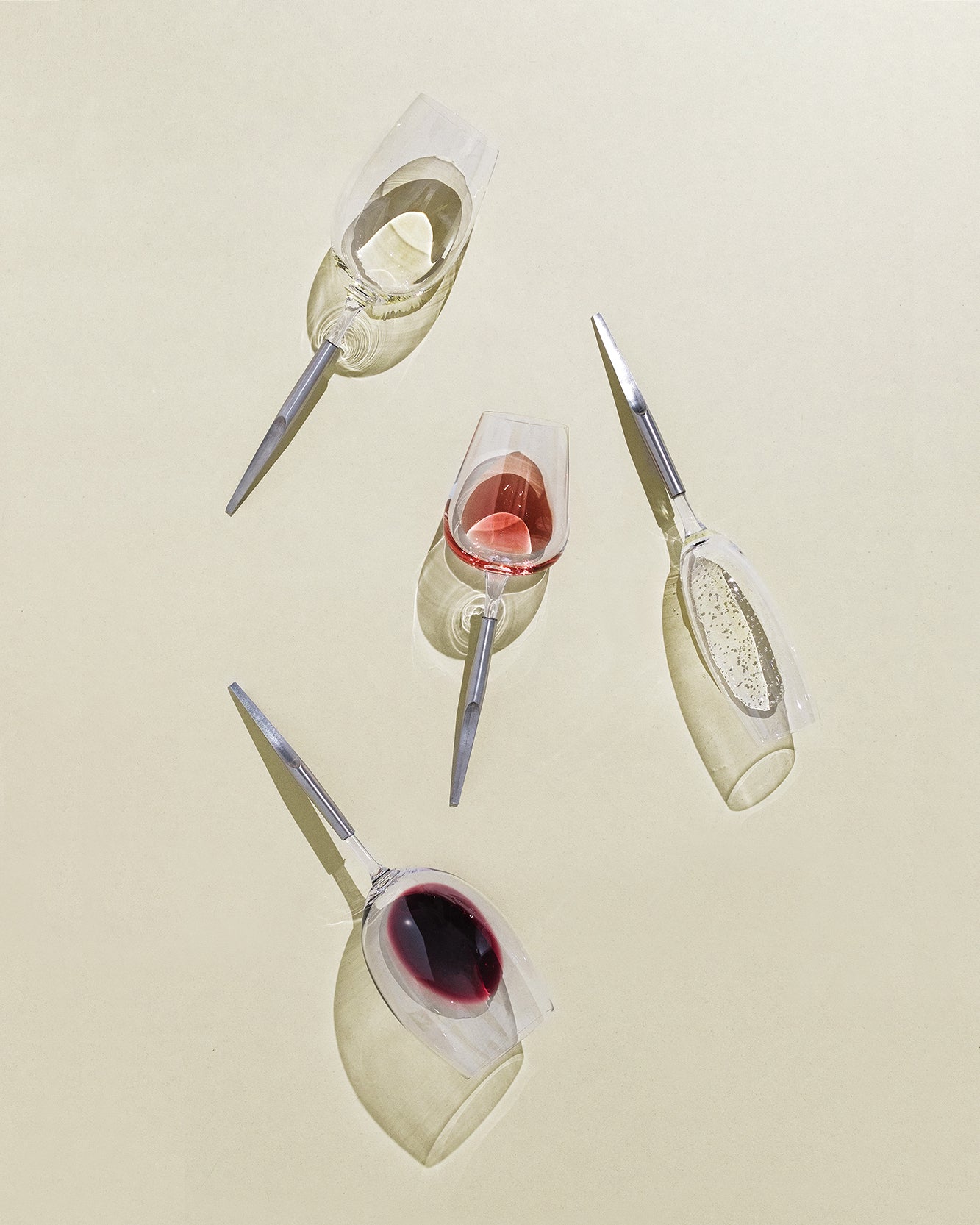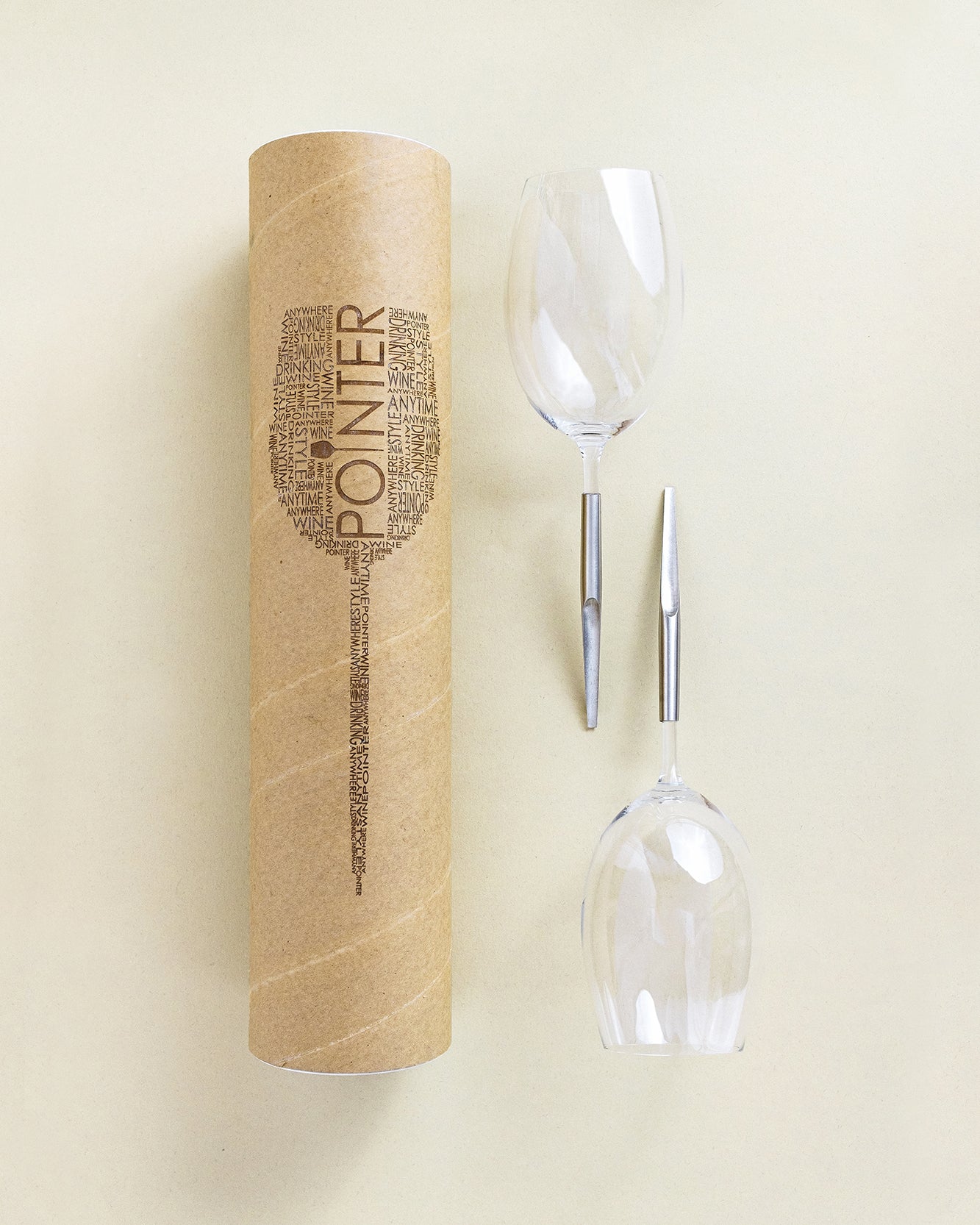 Perfect
There's nothing better than drink a good red wine outside with good weather. Thanks to this amizing product, you can really do it wherever you whant. Thumbs up for the materials: very high quality with a brilliant design!
If you are a red wine lover like me...
Red wine seems to taste even better from these elegant handy wine glasses. I can't remember how often I have spilled wine from plastic cups. When I discovered the Pointer wine glasses I simply enjoy wine more drinking from a beautiful glass that never fails to rescue from spoiling.
Ideal pentru plimbari in vie!
Imi face o placere deosebita sa ma plimb prin via pe care sotul meu o cultiva, ingrijeste si exploateaza de 20 de ani si sa savurez in acelasi timp vin din productia noastra proprie in paharul de vin Pointe Crystal Red. Am primit paharele cadou de la nepotii nostri si ne bucuram sa intinerim prin astfel de produse.
Red Wine for picnic? Why not?
I already had the Original Pointer Wine Glass when they launched the Crystal Collection. I love to drink red wine, regardless of the temperatures outside, and I was very happy when I could order the Crystal Red glass. For all the red wine lovers out there, these goblets are the best it can get for picnic moments!
Love it! Take it with me everywhere I go. it makes me want to go out in the nature more often. The only disadvantage is that it also enhances my wine addiction.. All in all, i totally recommend, for nature or simply wine lovers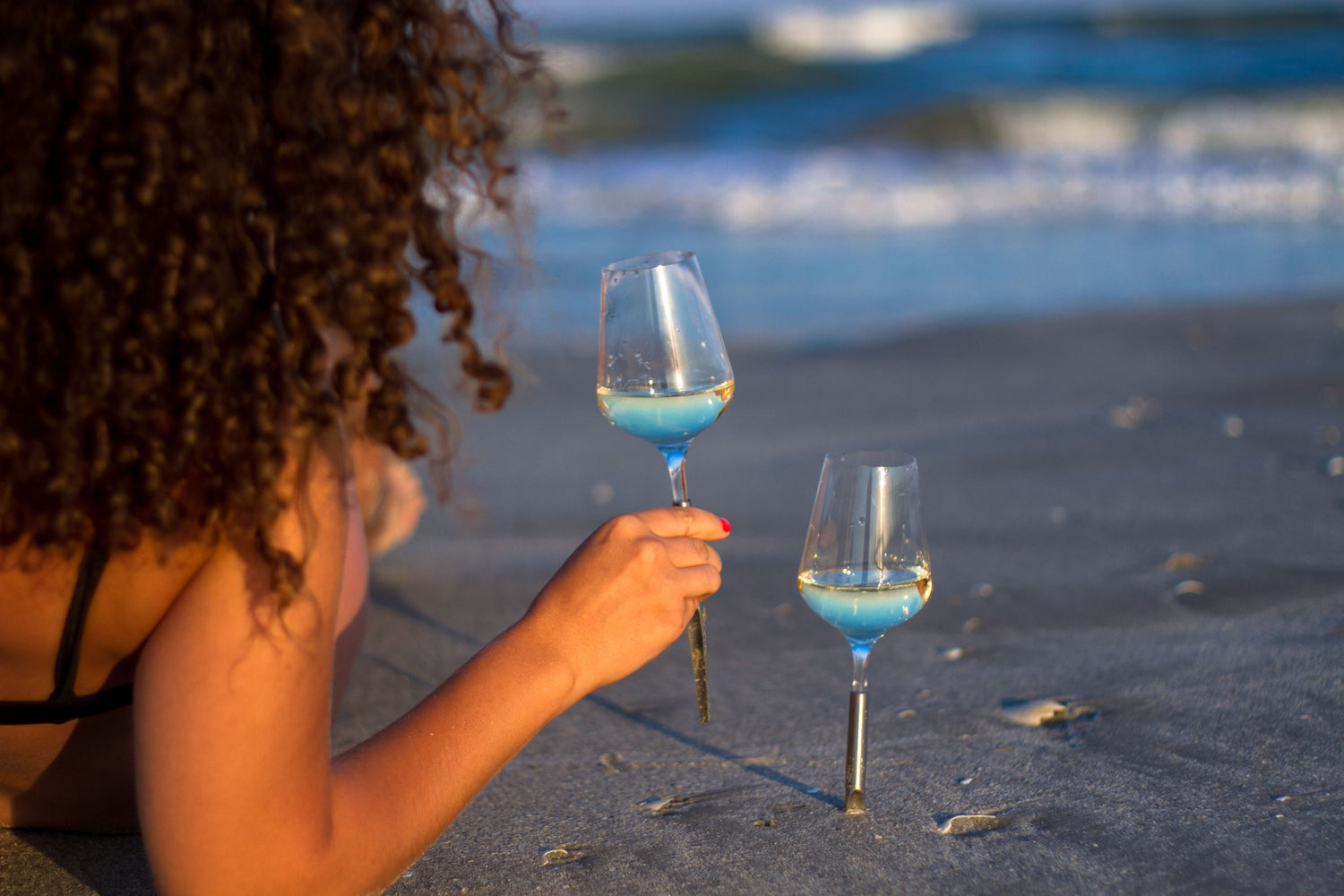 Get to know us
We love wine and we love spending time outdoors. We designed Pointer Wine Glass to make drinking wine with style possible, anytime and anywhere. Let us take you on a journey back to where it started.
Our Story