Romanian Wine & Dine Pop-Up in Berlin - Chapter 2
Regular price
Sale price
€99.00 EUR
Unit price
per
Sale
Sold out
A new dining experience in Berlin: Romanian cuisine!
After the great success of our first Wine & Dine Series, we are back with a new exciting Chapter. What is new? Well almost everything: the Chef, the menu and the wines. You might know this by now: Berlin is the city of all cuisines and somehow, Romanian food hasn't made its way yet on the list. We are keen on changing that and bringing at least some of the food we grew up with to the city that has been hosting us since 2017. And as local food is best served with local wine, a selection of Romanian wines will be paired and poured into your glasses with every course. 
What is included in the price:
3.5-hour event hosted by WSET 3 certified wine expert Ramona Enache-Lorenz and Romanian Chef Andrei Galceava. 

5 dishes, part of a 5 course-meal, covering some of the best family recipes of Chef Andrei. The menu has already been planned and will be published shortly before the event;

5 wines each paired with one dish made from Romanian grape varieties. The Producers will be announced shortly before the first event.

3 different menus: Meat, Fish or Vegetarian. The Meat Menu has 1 fish dish included, and the Fish Menu will have the same fish dish while all other courses will be Vegetarian.
Details:
Where? The Makery - Straßburger Str. 37 10405 Berlin

The table will be set up outside on the quiet sidewalk under a cozy cover if the weather is nice. 

When? 19:00. Please be on time.
How many seats? 20-seat max. capacity
IMPORTANT: this event is a Pop-UP and will happen only 6 times. For food allergies/intolerances, please let us know in advance.
Romanian cuisine is a mix of so many different cultures that have crossed our borders over the past 2000 years: Romans, Greeks, Turks, Germans, Russians and so much more. On top of that, Romania is a pretty big country with very different dishes and influences and even as a local, you probably never tried every recipe. Even though urban Romania is now focused on meat, fish, and poultry dishes, it has not always been this way. For years, the main source of food in rural areas has been vegetables. In attempting to recreate this as part of our events, we will be exclusively cooking vegetarian.
Romanian wines are not well known despite Romania being Europe's 6th largest wine producer. During our first generation of Pointer events we have already introduced you to the fascinating grape universe we grew up in, home of 14 local grape varieties and attracting winemakers from all around Europe. We will be introducing 4 new grape varieties living their best life in the Moldovan Hills.
Who's cooking?
Chef Andrei Galceava attended Ecole Gregoire-Ferrandi in Paris - The French School of Culinary Arts - while starting to work in his family's restaurant, Cafe du Commerce in Ezanville. Following his roots, he returned to Bucharest where he attended and graduated from Horeca Culinary School. He then went on and worked for Chez Papa Paris, Bistrot du Port, Cafe de Paris, Muse Bistrot, Chocolat, Le Consul and so many more.
"My restaurant work is something that I'm most proud of, and I know I wouldn't be the person I am today without those 15 years of experience"

Who's pouring wine?
Ramona Enache-Lorenz founded Pointer in 2014. Her love for wine started in the vineyard of her grandfather. She learned from him how to care for the vines and how to make wine. Spending so much time amongst the wine barrels, Ramona further developed her taste and preferences during her travels and became a WSET Level 3 certified sommelier in 2023.
In Ramona's opinion, Romanian wine has great unlocked potential and deserves to be better known around the world. Romanian food is a topic that has been coming up at almost every meal with international friends for the past 10 years and it is finally time to bring that to Berlin.
What kind of magic table set-up is this?
We will be using Romanian hand-made ceramic objects, designed and produced by Atelier Lutfain, a ceramic studio based in Bucharest and run by designer and fellow architect Andreea Chiser. Candle holders belong to Radu Abraham, a Romanian designer based in Cluj, Romania, whose work we have been admiring for years. Last but not least, wood planks are signed by Atelier Vast, a woodcraft studio run by one of our oldest friends and fellow architect, Stefan Nechita. We are so happy to have them all on our pop-up dining table!
If not for you, maybe a good gift for someone else
Ever wondered what to gift that couple who loves wine, food and exploring new cuisines? Can't nail it better than with a few tickets to this event!
**
Important: You need to be 18+ years old. | Tickets are fully refundable 72 hours prior to the event, and partially refundable 48 hours prior to the event.
Cancellation Policy

Public tasting: If you, unfortunately, cannot make it, tickets are fully refundable 72 hours prior to the event, or partially refundable 48 hours before the event. Please contact us if you cannot make it, as the capacity is limited.
Pricing Policy

Our public wine & dine events are priced at 99 EUR per person. The pricing for private wine-tasting events varies depending on the number of participants and location. Please have a look at our private wine-tasting offer for more details.
Location

We currently host our events in Berlin Prenzlauer Berg at The Makery. Do you want to attend our wine-tasting events in different locations around Germany or Europe? Please drop us a line via the contact form.
Vegetarian

Our preference for a vegetarian menu is connected to our lifestyle and beliefs. Even though we still like meat, we believe there is an incredible variety of nutrients and flavors present in vegetarian dishes and that regardless of your dietary choices, consuming from local and trustworthy supply chains should be a priority. It is also the best time of the year to enjoy all the fresh fruit and vegetables, so why not enjoy it while it lasts?
Food Waste

In the process of creating the menu and planning the events, we highly value all the ingredients and make sure we use as much as we can from every vegetable or fruit. We are big fans of fixed menus and limited seating because this helps the staff plan the quantities accurately and avoid waste. Whatever is left after the event will be either donated or eaten by us, so stick around in case you haven't had enough.
Contact Us

For any inquiries regarding our events, do not hesitate to contact us. We will be happy to answer your questions and find together the best solution for your gift idea.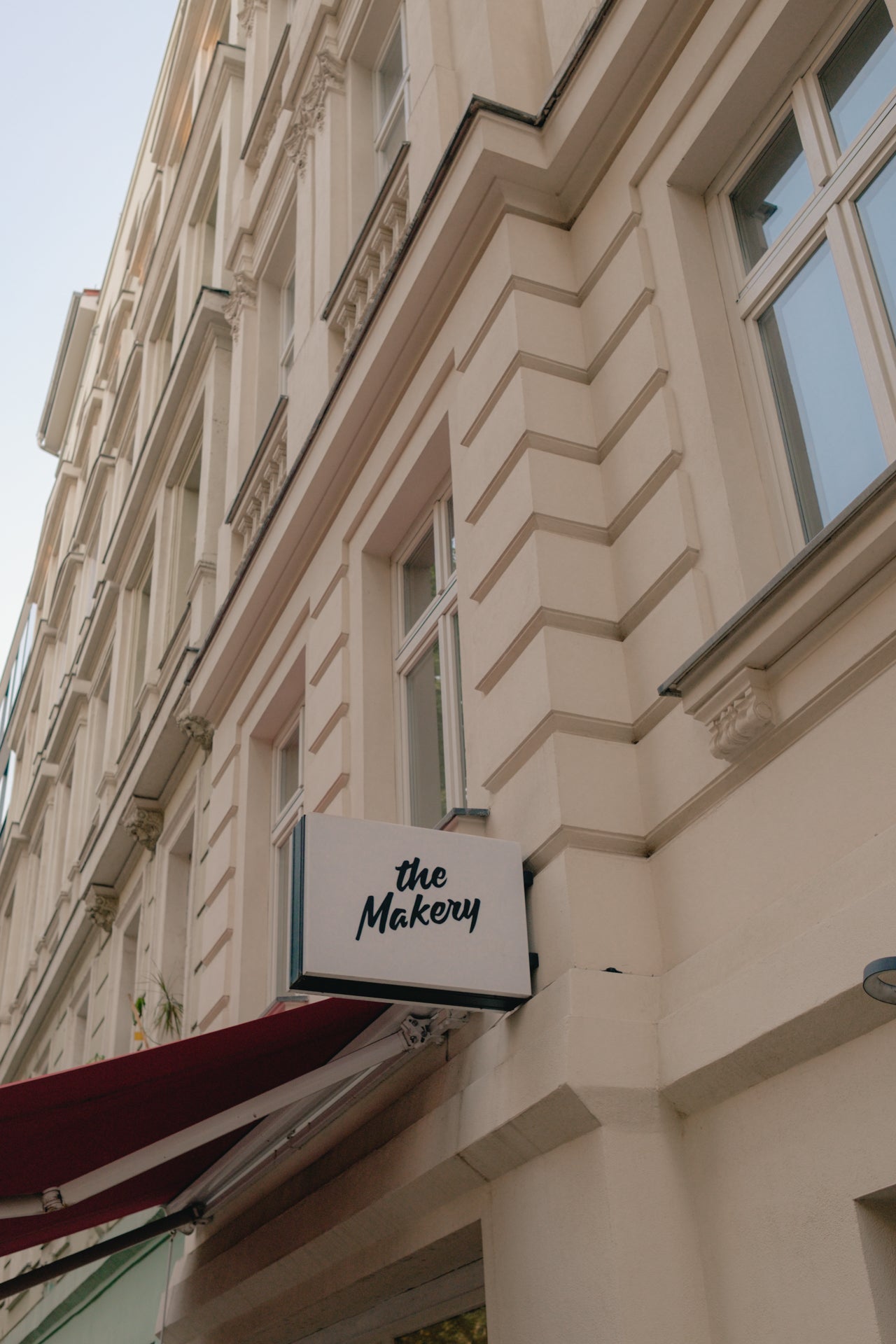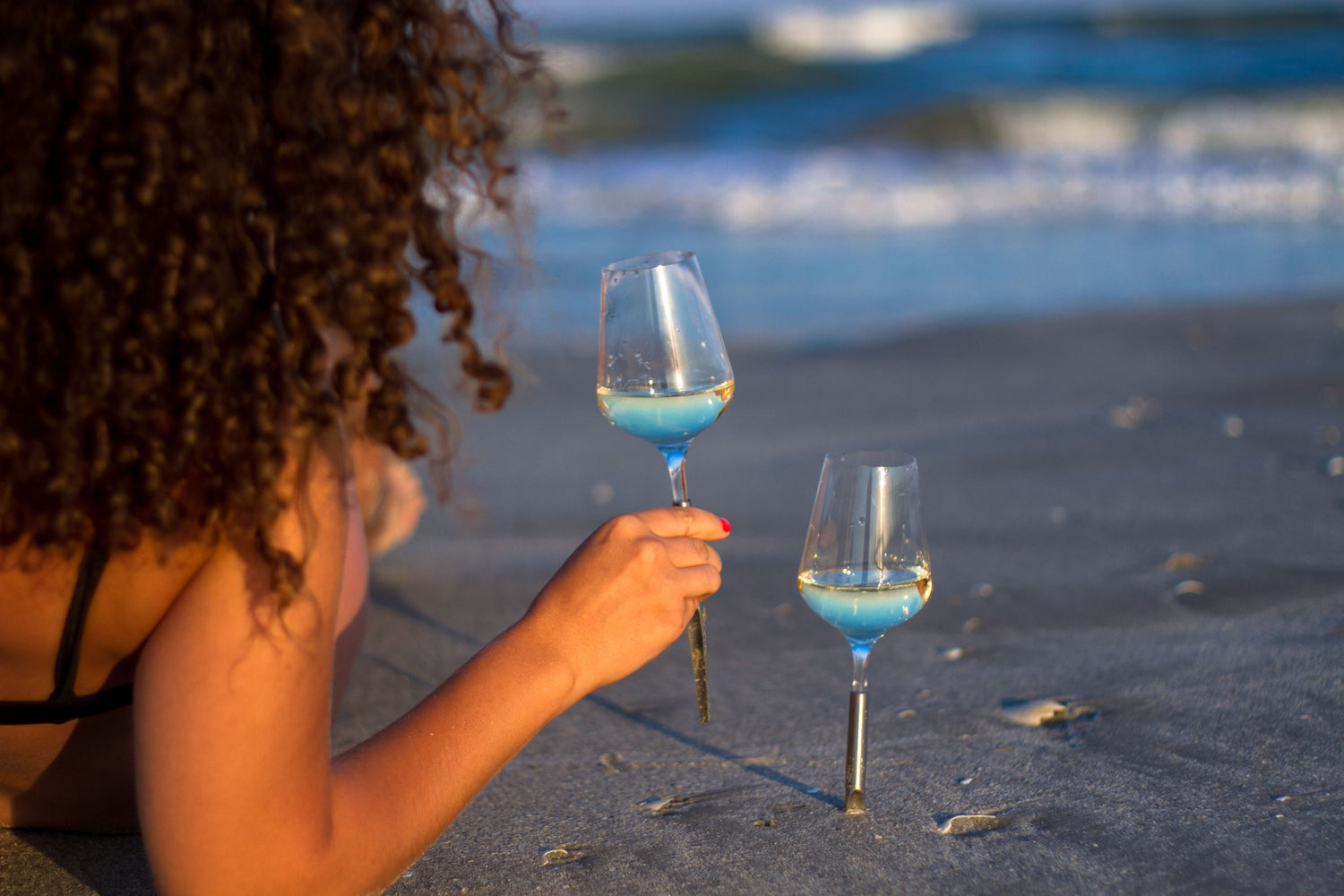 Get to know us
We love wine and we love spending time outdoors. We designed Pointer Wine Glass to make drinking wine with style possible, anytime and anywhere. Let us take you on a journey back to where it started.
Our Story